UPDATE: Four more arrests made in connection with the murder of a Salisbury man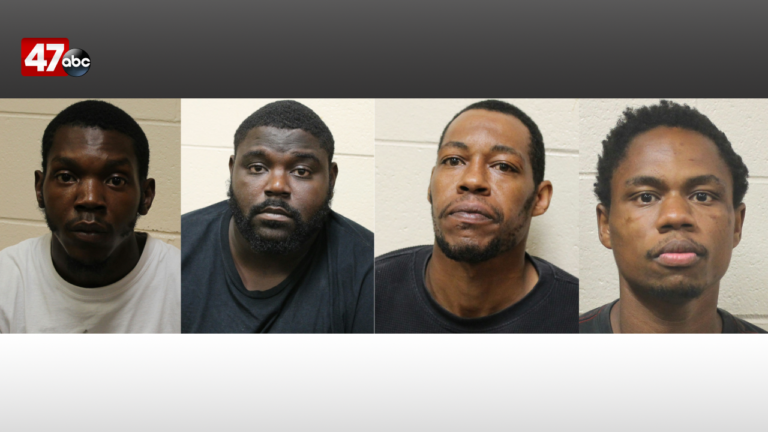 Four more suspects have been arrested in connection with the murder of a man three days ago in Wicomico County.
The suspects are identified as 23-year-old Hammond Taylor, 24-year-old Edward Winder, 34-year-old Eddie Smith and 27-year-old Raymond Murray, all of Salisbury. Each suspect has been charged with first degree murder, second degree murder, conspiracy to commit first and second degree murder, first degree assault, second degree assault and reckless endangerment.
They were taken to the Wicomico County Detention Center for booking and a first appearance before a court commissioner. State Police investigators received arrest warrants for the four suspects. They say that Taylor was arrested about 3:00 p.m. on Tuesday in the Salisbury area, Winder turned himself in at the Salisbury Police Department about 4:00 p.m. on Tuesday, Smith was arrested when he showed up at the Salisbury Police Department late Tuesday afternoon and Murray was arrested by Salisbury Police Department officers about 1:00 a.m. on Wednesday while riding a bicycle in west Salisbury. All were arrested without incident.
The suspects are charged in connection with the murder of 32-year-old Tavin Molock of Salisbury. Molock was found injured in the 400 Block of Bethel Street by responding Salisbury Police Department officers shortly before 11:30 a.m. on Sunday, July 30.
Molock later died at the hospital. An autopsy confirmed the manner of his death was a homicide. The cause of death is being withheld by investigators at this time due to its importance to the ongoing investigation.
The Maryland State Police Homicide Unit investigation led to the identification of the four suspects along with the two arrested earlier this week, 39-year-old Brandi Upshur and 23-year-old Genequa Winder. Investigators say that Molock was assaulted by several people while he was walking in the 400 Block of Bethel Street in Salisbury.
The homicide unit investigation is continuing. More arrests and charges are possible. Investigative help has been provided by the Salisbury Police Department, the drug task forces from Wicomico and Dorchester counties, the Wicomico County State's Attorney's Office and the Maryland State Police Gang Enforcement Unit.