Officials cancel Punkin Chunkin 2017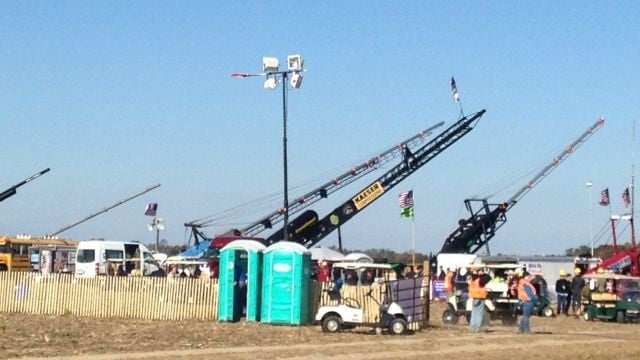 Officials have announced that Punkin Chunkin has been canceled for their November 3-5, 2017 event in Bridgeville.
According to Punkin Chunkin's Facebook page, their non-profit, the World Punkin Chunkin Association, a 100% volunteer based group, has recently come under litigation regarding the incident where Suzanne Dakessian, a Sharp Entertainment's employee was involved in an unfortunate accident at their 2016 event.
The pending lawsuit reportedly lists their non-profit and its officers as defendants. The landowners who donate the use of their property annually for non-profit endeavors are also listed as defendants. They are reluctant to host the 2017 event in light of the lawsuit.
Punkin Chunkin says that with less than three months before their event, they are left with no other options. They say that it is with their deepest regrets that they announce that 2017 Punkin Chunkin is canceled and with it, the economic impact that Delaware receives, the money that they collect to help give money to other non profits and the scholarships for deserving youth. People will get refunds within the week.
Officials say that it is unfortunate that Suzanne Dakessian was injured and that they continue to extend their best wishes to her, her family and loved ones. They have no further comment at this time.