Ocean City changes up the exercise game through bubble soccer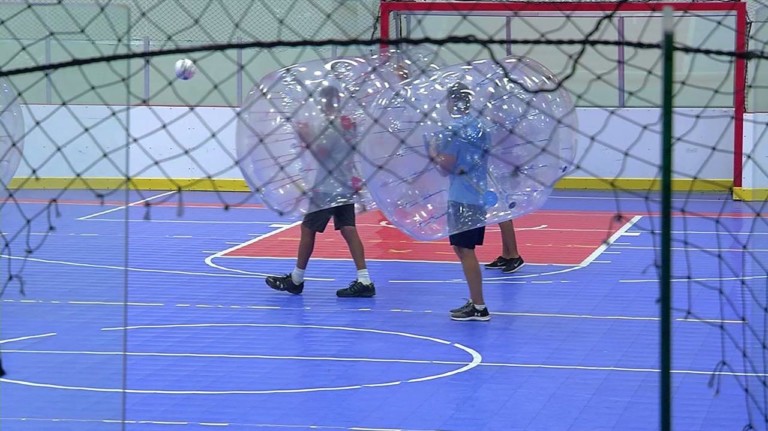 Working out is probably something that many people dread. But one city in Worcester County is hoping to create a type of work out that will make it fun.
Ocean City's Parks and Recreation is putting a fun twist in playing soccer.
It's called bubble soccer. It's quite simple. You play soccer with a big plastic bubble of air around you and it goes above your head to around your thighs.
This idea sparked last year with its adult program, but now it's expanding to middle schoolers.
Their main goal is to instill a fun and unique exercise. This is also a great way to constantly create new innovative ideas.
The recreation coordinator tells 47 ABC, "You get a very good work out in this bubble so it is a good way to get your cardiovascular going and you're using muscles that you've probably not used in a while if you haven't been out there in awhile."
The soccer games will start in the fall on Monday evening's and will run from 6:30-9:30.
For middle schoolers, it will happen on Friday evening's and drop-ins are welcomed.