Local police take precautions against Carbon Monoxide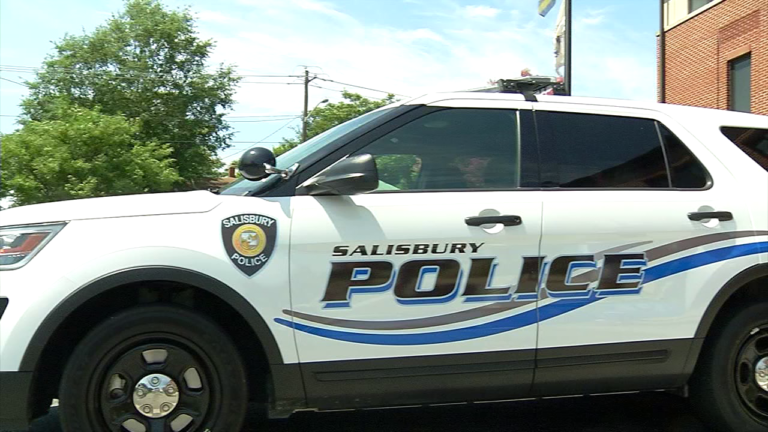 Across the nation, Ford Explorers are causing significant issues for police officers.
Reports of Carbon Monoxide leaks are up, and it's an issue local departments are taking seriously.
Rich Kaiser, Police Chief at Salisbury Police Department, said, "When we first realized that there was a problem with these types of vehicles, we immediately equipped our single Ford Explorer with a Carbon Monoxide detector immediately when we realized the problem."
The Wicomico County Sheriff's Department and the Salisbury Police Department are both installing Carbon Monoxide detectors in their Ford Explorers.
"It's very important to keep our officers safe so we don't have anything like this or any incidents like this. Just keep them protected and alert them if there is a problem with that vehicle," said Kaiser.
Police say monitors are affordable and easy to set up. Wicomico County Sheriff's Department's First Sergeant, John Alessandrini, said, "It's very easy. They're battery powered so we don't have to do any drilling. They just install it in the back of the car near the exhaust where some of the leaks have been in the past, and that's it!"
Carbon Monoxide is known as a silent killer. The signs of Carbon Monoxide poisoning are subtle, but if you know what to look out for, it could save your life.
Jennifer Johnson with the Wicomico County Health Department said, "A lot of times they say they're kind of like flu-like symptoms so it could be dizziness, it could be nausea, it could be feeling fatigued, so there's quite a few different things that you can be feeling and you could think it's something else, that's the hard thing."
Health officials say police are doing the right thing in taking precautions to prevent Carbon Monoxide poisoning, and they encourage others to do the same.
"Sometimes it's hard to detect Carbon Monoxide because it has no odor. You also can't see it. So that's why it's important to take the precautionary things with detectors and things like that, because you can't smell it and you can't see it," Johnson said.
Local police say they haven't experienced any Carbon Monoxide leaks yet. Thanks to the monitors, they feel confident they won't experience any problems in the future.
Ford released a statement saying drivers of regular, non-police Ford Explorers do not need to be concerned.
The company discovered the leaks were caused by holes that were drilled into the police vehicles during installation of police equipment.
Ford says if you believe your vehicle may be experiencing an issue, you should bring it to a Ford Dealer to address the problem.