How rare is a Salisbury Tornado?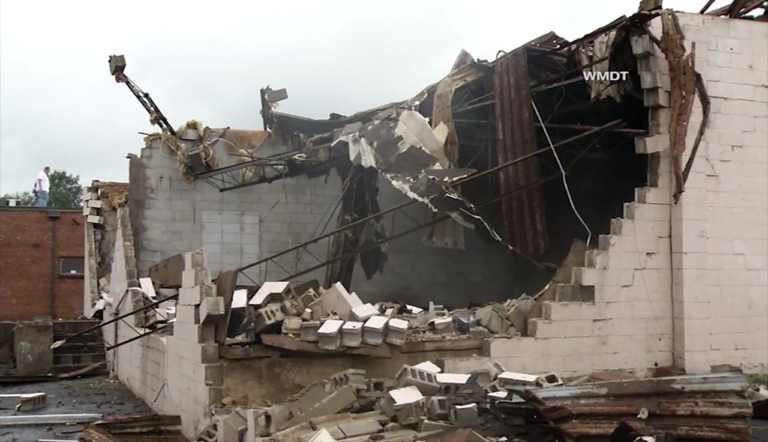 Salisbury, Md.- It's something that hasn't happened since 2001- a tornado in Salisbury.
An EF0 touching down 16 years ago, and the last tornado touching down in Wicomico County as a whole was 2002.
According to the National Weather Service, only 8 tornadoes have touched down in Salisbury since 1950. With wind speeds of Monday's tornado reaching up to 105mph, it was classified as an EF1 on the Fujita Scale. But, it wasn't the wind speeds that caught the eye of scientists, it was the way it was formed.
"It was really just a lot of heavy showers that were moving through the area. Two of those showers started to interact with each other," says Jeff Orrock of the National Weather Service. "It started to generate this spin and so it quickly spun up a tornado that tracked about a mile and a half on the ground for just a couple minutes."
The last EF1 to hit Salisbury came in 1990, something Venson Waters, a lifelong resident, remembers fondly.
"When I looked over and saw my house, it didn't have a roof on it. I said oh my gosh, this is like wow. I could look up upstairs and all around and there wasn't anything there at all," he said.