Future Punkin Chunkin events could be chunked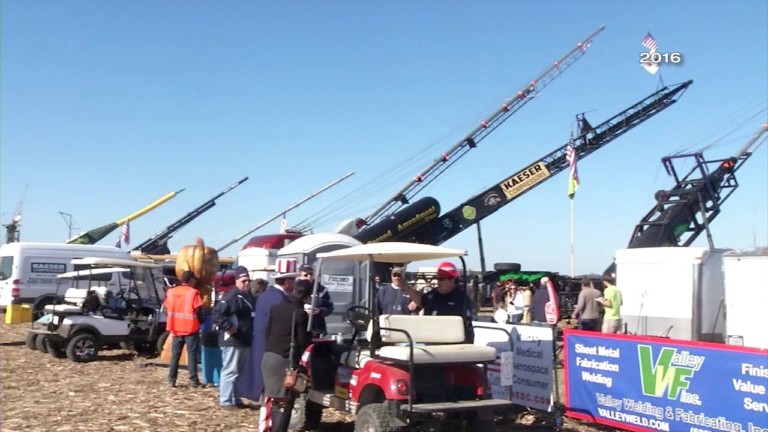 A unique annual Sussex County event may not continue after Punkin Chunkin officials say they lost a major sponsor.
Punkin Chunkin officials say that this year's 32nd Annual Punkin Chunkin, in Bridgeville, may be the last in the organization's history. According to the organization, they are struggling without the Science Channel, their main sponsor, who contributed 25 percent of the donations needed to host this unique event.
"In life, there are uncertainties in everything we do. Punkin Chunkin is not an exception. 2013 or even last year could have been the last year. We know that the event will happen again in 2017, but without an outpouring of worldwide community financial support, we are in trouble", says Frank Payton, President of the World Punkin Chunkin Championship Association.
The organization had a three-year plan to rebuild their event into a family friendly destination promoting Science, Technology, Engineering & Mathematics. Now focusing on funding, the organization revamped their sponsorship pricing to be more appealing.
"We learned our lesson from being dependent on a single entity for the majority of our funding. As much as we appreciated the relationship, we ended up suffering in the long run", said David Quigley, Vice President of the association.
Punkin Chunkin is an annual event held in November in Sussex County. This year's event will be held on November 3rd, 4th, and 5th.
The tradition of Punkin Chunkin started in 1986. The Punkin Chunkin Association is a nonprofit organization committed to giving back to the community in the form of donations to other non-profits and scholarships to deserving youth.
Terry Brewster, Treasurer of the organization, says "Once we pay to put on the event, all the remaining money is given back to the community." As treasurer for over a decade, Brewster confirmed that the group has donated over $1,000,000 to community organizations since the year 2000.
For more information on Punkin Chunkin or to become a sponsor, visit their website.
47 ABC's Lissette Nunez will have more on the 47 ABC NewsHour at 5:30 PM.