Driving Safety During Solar Eclipse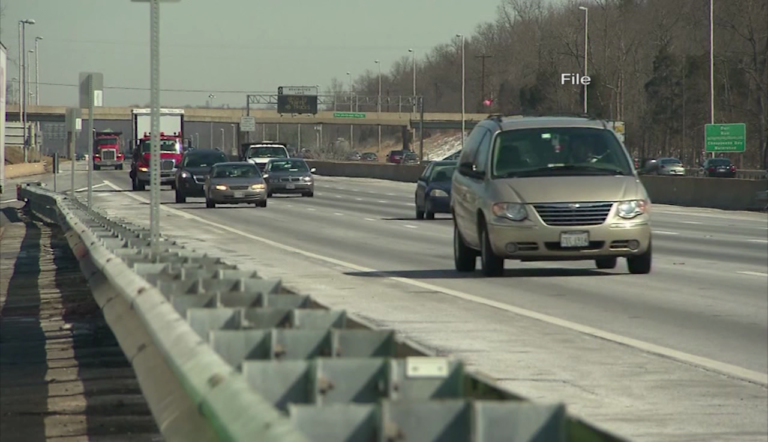 Salisbury, MD- Safety and enjoyment are the two rules of the solar eclipse– and those on Delmarva seem to have a pretty good grasp of that.
"Make sure that you wear your sunglasses so that you're not being blinded," says Amanda Bacon, a Salisbury resident.
What many people don't realize is the way this eclipse can affect drivers and the roads, trying to see get a glimpse of something you can talk about for the rest of your life.
"We recognize that this once in a lifetime occurrence of an eclipse crossing the country presents an incredible temptation for distracted driving and we're saying avoid that temptation all together," says Ken Grant, manager of AAA Mid-Atlantic. "There's a lot to keep your mind on if you need to be behind the wheel."
AAA releasing a full list of safety tips Monday:
Keep headlights on.
Put the sun visor down to block your view of the sun.
Do NOT wear eclipse glasses while driving.
Do NOT try to photograph or video the eclipse while driving.
Do NOT pull over to the side of the road, highway or interstate to view the eclipse.
Exit the roadway and park in a safe area away from traffic to view the eclipse.
Be mindful of pedestrians that many be walking around with their eyes on the sky.
The Maryland Department of Transportation saying to expect increased traffic heading south with many trying to get a better look at the totality.
"The big key here is to watch out for other people. There's going to be a lot of pedestrians, a lot of bicyclists, motorcyclists a lot of people on the road and with common sense you'll get to enjoy something that's pretty rare," says Charlie Gischlar of the Maryland Department of Transportation. "We're advising people just to pull over, get to a safe area– a parking lot, safe park and enjoy the eclipse from there and don't do it from the roadside."
The MDOT issuing warnings about headlight use as well, saying that your car may not recognize what is happening outside.
"A lot of people, with the technology now, you don't even have to put your headlights on.. you go and it detects darkness and it turns the lights on for you. but don't trust that in this eclipse because they might not kick on," Gischlar says.
The solar eclipse will happen here on Delmarva on Monday, August 21st, with the maximum coverage being around 2:45pm.