Delaware to receive over $800k in Medicaid Fraud restitution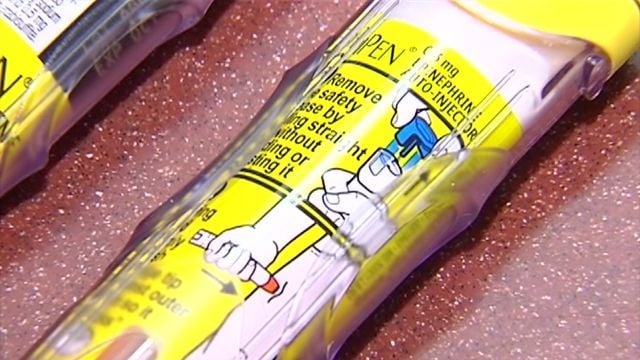 Officials say the state of Delaware will receive over $800,000 in restitution from a pharmaceutical company as a result of a Medicaid Fraud settlement.
The Delaware Department of Justice says that their Medicaid Fraud Control Unit will join the United States and other states to settle allegation against Mylan Inc.
According to the report, the settlement will resolve allegations that Mylan intentionally underpaid rebates owed to the Medicaid program for the EpiPen and EpiPen Jr. given to Medicaid beneficiaries. Mylan reportedly misstated the nature of its EpiPen and gave false pricing for the EpiPen it sold, in order to reduce the amount that it was required to pay state Medicaid programs. Officials say, as part of the settlement, Delaware will receive $899,882 in restitution and other recovery, which will be returned to the Delaware Medicaid program.
Attorney General Matt Denn says, "This settlement will relieve some of the budget pressure on the state's Medicaid program in the coming year. We will continue to expand our efforts to work with our law enforcement colleagues to ensure that people do not take advantage of the state's largest health care program."
DOJ officials say, Mylan Specialty, the wholly-owned subsidiary of Mylan Inc., owns the exclusive rights to sell EpiPen in the United States and has the legal title to the New Drug Codes (NDC) for EpiPen. The federal Medicaid Drug Rebate Statute requires participating pharmaceutical manufacturers or NDC holders, like Mylan, to sign a rebate agreement with the Secretary of the United States Department of Health and Human Services as a precondition for obtaining Medicaid coverage for their drugs and to pay quarterly rebates to State Medicaid programs for drugs dispensed to Medicaid beneficiaries.
Officials report that Mylan will pay a total amount of $465 million to the United States and the individual states. Deputy Attorney General Tiphanie Miller and Senior Auditor Ellen Yates worked on the case for the state of Delaware.
Anyone in the state of Delaware who suspects fraudulent billing or other fraud can report can report Medicaid Fraud to the Department of Justice Healthcare Provider Fraud Hotline at 302-577-5000.