Corrections Commissioner Phelps speaks about change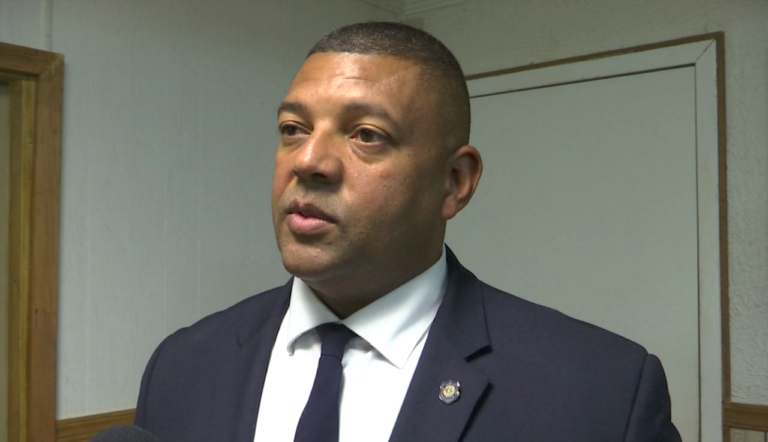 It's been over half-a-year since that deadly prison uprising at the James T. Vaughn Correctional Center in Smyrna, Del. At the time of the event, correctional officer's morale was low, as they were understaffed and, according to their union, overworked.
Tuesday night in Lewes, Department of Correction Commissioner Perry Phelps was a guest speaker at the Southern Delaware Alliance for Racial Justice and spoke with 47ABC prior to the event. Phelps, addressed a crowd of 60+, but did not give specifics about the Vaughn.
"All things considered, the men and women of the department are doing very well. They're doing an excellent job," said Phelps about how the correctional officers were responding to that prison uprising. "We always don't get that out to the public, but the staff are holding up well and they're doing a good job."
One of the concerns brought by the correctional officers union was that there was a shortage of prison guards across Delaware. Phelps says they still are not where they want to be numbers wise, but he believes they are heading in the right direction because of their recent, strong recruiting classes.
"We had it started with a class of 40 in July and we're hoping to start another class of 40 in September, of course pending we're doing background investigations and other steps through the process," he said. "So we're hoping those numbers pick up."
Phelps told us and the crowd that the full independent review from the Governors specifically appointed team about the situation at Vaughn will be available Friday.