UPDATE: Officials: Pilot in critical condition after crop duster crash in Delaware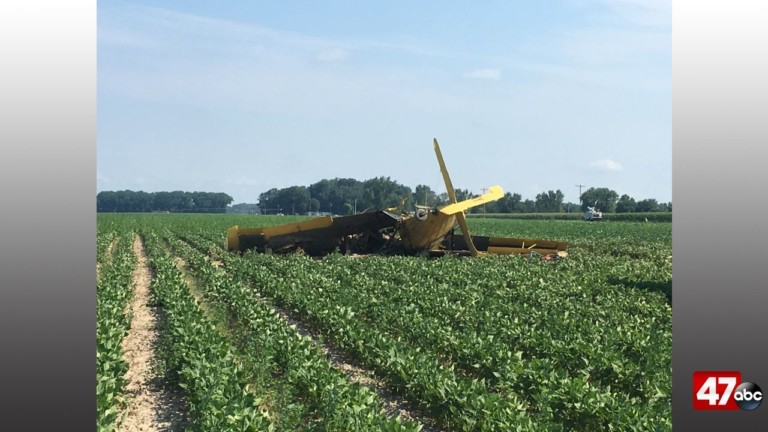 Troopers say a Pennsylvania man is in critical condition, after the plane he was flying crashed in a bean field, in Sandtown.
The Delaware State Police say that they, along with the Federal Aviation Administration and the National Transportation Safety Board, are currently investigating a plane crash that happened on Wednesday. According to the preliminary investigation, the crash happened, just before 9:30 AM, when the pilot of a 1964 Grumman G-164 fixed wing single engine crop duster flew over a corn field, in the 900 block of Mahan Corner Road. Troopers identified the pilot as 52-year-old Robert Waring of Carlisle, Pennsylvania.
According to the report, after spraying the corn, Waring began to pull the plane up, which clipped electrical wires on the west side of the road, causing Waring to lose control of the plane. Authorities say the plane then crashed into a bean field on the west side of Mahan Corner Road.
Officials say Waring was removed from the plane by the Marydel Fire Company, and was transported to Kent General Hospital before being flown to Christiana Medical Center. He is reportedly currently in critical condition.