Police: Man arrested after assaulting woman in a Harrington home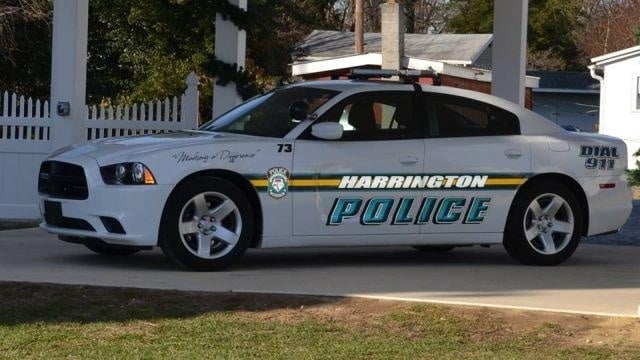 A Harrington man was arrested after police say he assaulted a woman in a home on Sunday.
Harrington Police say they responded to a report of a ongoing domestic dispute on Weiner Avenue, in the area of Center Street around 9:30 PM. Once on scene, officers spoke with a woman who had a baby with her. According to the report, the woman told the officers that she and 24-year-old Cody Broomall of the 200 block of Railroad Avenue, in Harrington were previously arguing at a home on Railroad Avenue.
After investigating, officers say they learned that during the argument, Broomall assaulted the victim and took her phone in an effort to keep her from calling 911. The victim then left the home, and a four-year-old child was left with Broomall. Police say they located the four-year-old, who was uninjured and took Broomall into custody. According to authorities, Broomall was intoxicated. Officers say that he would not follow their commands and yelled and cursed at officers while in custody.
Officials say Broomall was transported to the Harrington Police Department for processing and arraigned at Justice of the Peace Court 3. He was charged with endangering the welfare of a child, malicious interference with emergency communications, offensive touching and disorderly conduct, and turned over to the Sussex Correctional Institute on a $2,000 secured bond.