Phillips Packing Company building could re-open soon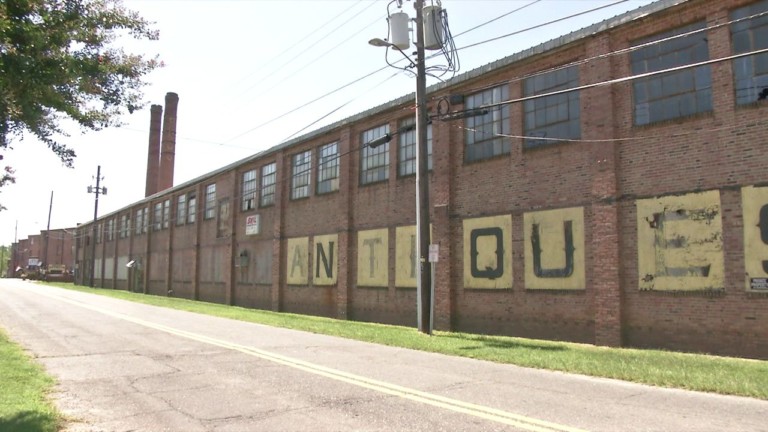 Missing bricks, broken lamps, a deteriorated insulation, there is no doubt that the Phillips Packing Plant in Cambridge is in need of a lot of work.
"I remember when it used to be an antique mall in the early part of 2000's, but large chunks of the building were vacant before that," says Rob Etgen, the Executive Director at the Eastern Shore Land Conservancy
The almost 100 year old building*has served as a reminder of what the City of Cambridge used to be .
"The Phillips packing factory has been here for decades, and has a strong history in the community, it employed hundred of thousand of people in the city of Cambridge," says Brandon Hesson, the Associate Director of Economic Development at the City of Cambridge.
Which is why state officials and a local non -profit are looking to bring it back to life. The Eastern Shore Land Conservancy and a Baltimore company have laid out an 18.5 million dollar plan to restore it and turn it into a hub for locals.
"The key thing on the first floor is the kitchen incubator so it's a commercial kitchen that will stimulate small businesses around, farming. You know like the farmer that has 50 crates of tomatoes to come in and make him/her salsa and can it , so they'll be a small scale processing facility for all the products," says Etgen.
We're told the second floor will be used as office space.
"The second floor will have master students , and innovation entities that are working on creating new businesses around farming and forestry," says Etgen.
"The City of Cambridge is really excited by this," says Etgen.
The Eastern Shore Land Conservancy tells us they are roughly 2 million dollars away from sealing the deal with this 2 year long project, however they are optimistic about securing funding and have the building open by Fall 2018.