"Old Man" Bank Robber now behind bars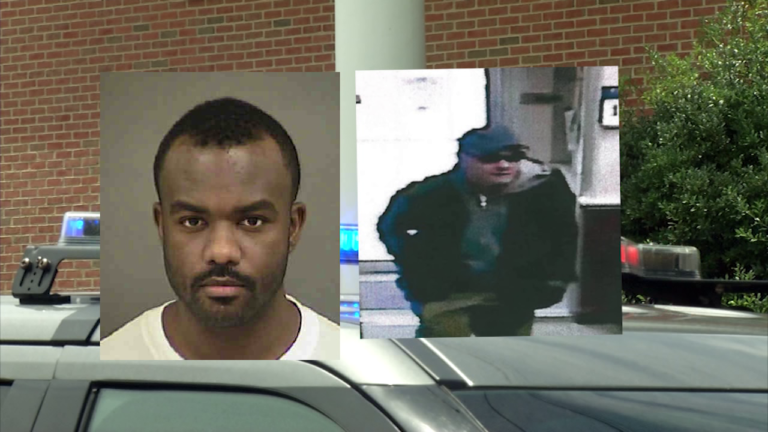 In Salisbury, a creative bank robber will now be spending the next 41 years behind bars.
Benoit Constant was found guilty for two robberies that happened back in 2014.
It took investigators a while to catch him because of just how creative he was.
You could call him the "old man" robber.
"It was something you would typically see in a movie, when the robbery first occurred, we have the video surveillance of both robberies and investigators were looking for an elder white male," said Ella Disharoon, Wicomico County State's Attorney.
But this elderly white male wasn't elderly at all, in fact, he wasn't even white.
The person behind the two robberies at Hebron Savings Bank in Sharptown in 2014, was this man, Benoit Constant.
The 30 year old bank robber using a Hollywood quality disguise that goes for around $400 to hide his identity.
"He wore a very lifelike looking white mans latex mask, a baseball cap, sunglasses. Went in and brandished what they believed to be a real firearm which ultimately was found to be a pellet gun," said Disharoon.
Constant also threatened the use of an explosive – which also turned out to be fake.
In total he stole over 100 Grand from the bank in Sharptown.
The second time, using a bicycle to flee the scene.
The case went cold, investigators unable to track down Constant because of his disguise.
But Constant would get sloppy during an attempted robbery in Pennsylvania.
"There ultimately ended up being this chase between the car and the police and in the chase things are being thrown out the window," said Disharoon.
Those things including Constant's disguise, which investigators were able to trace the DNA on it back to him.
Once behind bars though, his tricks weren't over.
Investigators say he tried to pay a woman to lie for him in court sending her a letter from prison, detailing what she should say in court.
"He gives her the whole layout of what they talked about, he says you get to the airport at 11:01 am and we hugged and I grabbed my stuff and ran to go check in keep in mind this is all made up," said Disharoon.
At the end of the letter, final instructions and a promise of payment.
"Hold this paper and just rehearse until trial, they wont be able to discredit you at all even if they tried. I'll have $5000 for you upon my release and we can talk about other stuff as well," said Disharoon.