How the Heat is Affecting Crab Harvests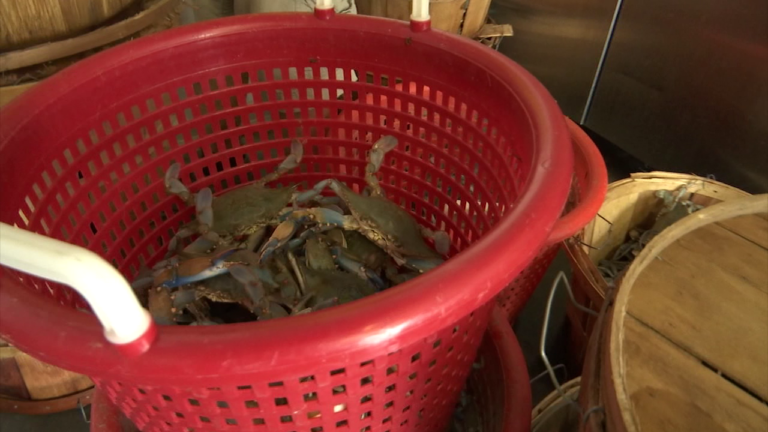 The heat wave is taking its toll on one of Maryland's biggest industries – crabbing.
Meredith Whitten, worker at T.L. Morris Seafood, said, "So far it's been pretty slow and now that it's really hot, it's slacked off even more."
On the average day, watermen in Cambridge stay out six to seven hours at a time. Due to the recent heat wave however, Whitten said, "They don't want to stay out there long at all. As soon as it starts to get hot around twelve, they're ready to come in."
The watermen aren't the only ones affected by the heat. According to watermen, crabs have trouble surviving high temperatures and don't last very long in the heat.
"It's been pretty harsh on them. They've been dying faster just because of how hot it gets. When it starts to get hot, the crabs start to slack off, and the watermen have to bring them in earlier," Whitten said.
Josh Parker, owner of T.L. Morris Seafood, said they're used to dips in their crab harvests but are ready for the heat wave to end. "I think that we always expect to get some dead, especially just right now that we've had such a long four to five days of heat, and the water temperature's risen, and you know, everything is kind of working against us," he said.
Parker said businesses could mitigate their losses by steaming the crabs as soon as they come in, but that would take away from the freshness for the customer.
Josh Parker told 47ABC that things should get a little easier once the heat wave ends.