Good police work helps avoid tragic situation in Wicomico County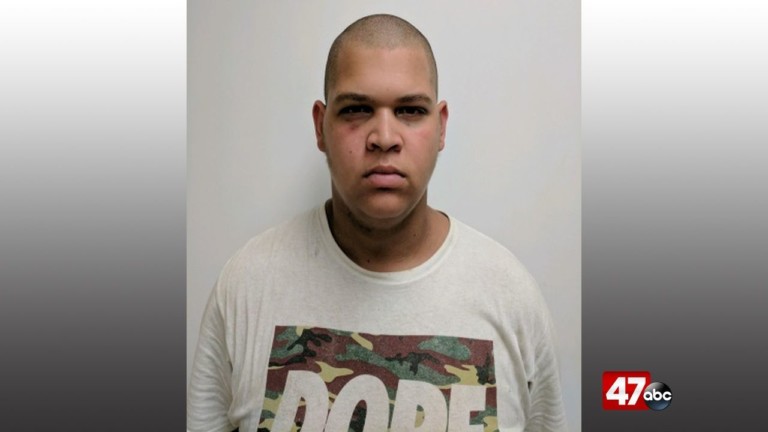 A man is facing charges after police say he intentionally tried to have the police shoot him in Salisbury.
The Salisbury Police Department reports that they responded to the Woodcock Playground in the area of Pennsylvania Avenue and Riverside Road, on Tuesday just after 10:00 PM, for a call about a man sitting at a picnic table, with a gun. Once on scene at the playground, the first responding officer, Sgt. Richard Engle, reportedly located a suspect who fit the description given by the caller. Officials later identified the suspect as 19-year-old Joel Hampshire of Salisbury.
According to the report, the officer ordered Hampshire to show his hands and drop the gun which Hampshire was reportedly waving and then pointed at the officer. While refusing to cooperate with the officers demands, Hampshire reportedly said "you're going to have to kill me" and then pointed the gun at the officer. At that moment, police say the officer fearing for his life, fired one shot while seeking cover. Authorities say Hampshire said "just shoot me", continuing to show the gun, while a second officer arrived to the scene. Salisbury Police say they were able to negotiate with Hampshire, who ultimately dropped the gun and surrendered.
According to police, no one was injured during this incident. Further investigation revealed that Hampshire called 911 in efforts to get police to respond to his report of a man with a gun. Officials say they learned, from Hampshire, during the incident that he was suicidal and intentionally attempted to have the officer shoot him. Police say they later learned, after investigation, that the gun Hampshire had was a Crossman air gun pistol, which has features that make it nearly inseparable from a real gun. Officials report that Hampshire was transported to Peninsula Regional Medical Center for evaluation and later to Wicomico County Central Booking to be seen by a Commissioner. He was later charged with assault first degree, assault second degree, and failure to obey a lawful order.
In response to this incident, Salisbury Police Chief Barbara Duncan said "Our officers showed substantial restraint under the extreme duress of this life and death situation. The outcome is a credit to their personal character, quality training, and unwavering professionalism. The officers were able to quickly assess the evolving situation as a dangerous mental health crisis and employed the appropriate intervention techniques to bring what could have been a tragic situation to a safe resolution for everyone."
According to officials, Salisbury Police Department officers receive regular training on recognizing mental health issues and using crisis intervention and de-escalation techniques.