Delaware State Fair: Sussex County Health Coalition hosts health fair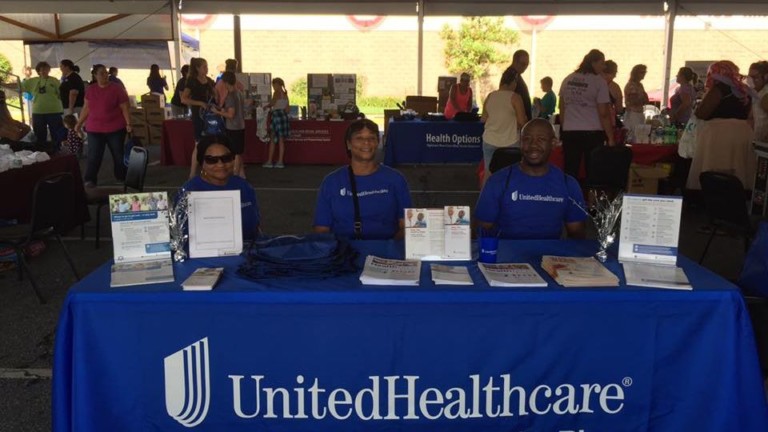 The Sussex County Health Coalition hosted a health fair at the Delaware State Fair on Tuesday.
They had 20 partners set up, next to the ice skating rink at the fair.
The Sussex Child Health Promotion Coalition focused the fair on children's health and safety. Their goal was to engage the students and get them talking about healthy practices, healthy drink choices and overall wellness.
Cheryl Doucette, project director for SCHC, says it's important to engage children at a young age, so they get a consistent message about health choices including exercise and eating.
One partner at the fair was PANO, which stands for Physical Activity Nutrition and Obesity. PANO facilitated fun games for kids so that talking about good nutrition didn't feel like a "chore".
The Oral Health Coalition was also at the fair, teaching kids about dental hygiene.
Doucette says next year, the Oral Health Coalition might even offer some free dental screenings.
Other partners at the health fair included Easter Seals, Fatherhood Coalition, 211 Help Me Grow and the United Health Coalition.
To learn more about the Sussex County Health Coalition: Click Here.
More about the SCHC:
Sussex County Health Coalition is the first Delaware Healthy Neighborhood initiative in the state.
SCHC works to build a "Culture of Health" for citizens.
Over the last six months, SCHC developed an action plan with a set of tangible measurements to help Sussex County, embrace health as a shared responsibility and good.
Over 95 members have helped to shape and set goals to identify indicators that impact the community and to identify ways to integrate efforts to reach these goals.
This community plan is a collective impact framework using the Social Ecological Theory of Change to foster this work in creating a culture of health.