Brothers Arrested in Bridgeville Car Break-ins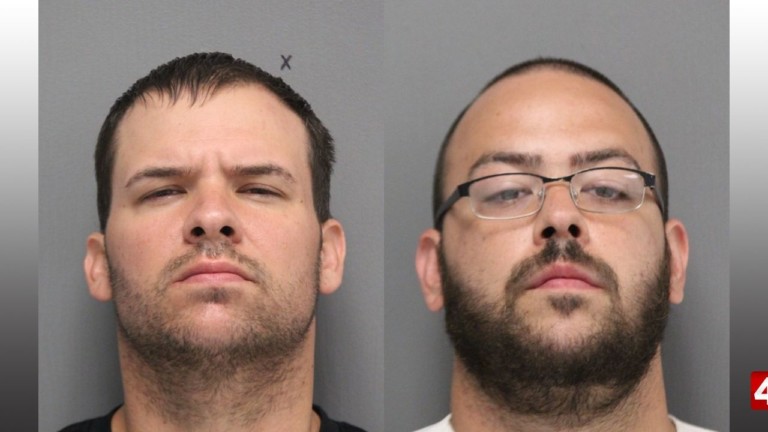 While investigating recent car break-ins in Bridgeville, Delaware State Police say they linked two brothers to the incidents after they were found trying to sell stolen items.
Troopers identified the brothers as 34-year-old Tommy Nunemann Jr. and 31-year-old William Nunemann, both of Seaford. While making the arrest at the home of Tommy Nunemann, Police say they found a fully loaded .25 caliber pistol on Tommy Nunemann's waistband, which was reportedly stolen from a victim in one of the thefts.
Authoroties say they also found a black backpack containing two other guns that were reportedly stolen in the car break-ins, along with other items belonging to various victims of the break-ins.
Tommy Nunemann and William Nunemann were charged with over 70 crimes including theft of a firearm, possession of a firearm by a person prohibited, theft, and conspiracy. Both are being held at Sussex Correctional Institution, Tommy on a $64,000 secured bond and William on a $61,000 secured bond.
The Delaware State Police continue to urge people to utilize the following tips to avoid being a victim of thefts from your vehicles:
-Lock your car doors and roll up you windows
-Do not leave valuables inside your vehicle
-Leave outdoor lights on in the driveway or have security lighting installed
-Report any suspicious activity to 9-1-1 immediately