UPDATE: Prostitution Sting in Salisbury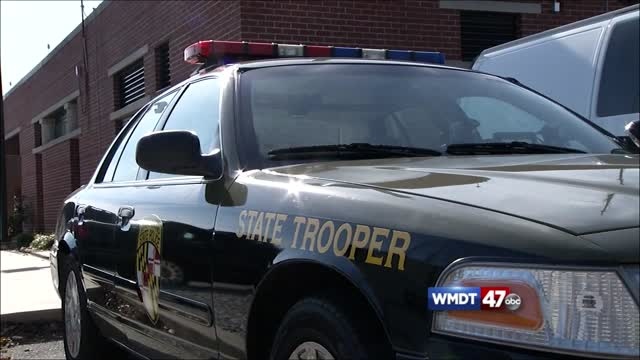 Citizen complaints have resulted in arrests in a prostitution sting in Salisbury on Thursday.
Troopers coordinated and conducted a prostitution sting in the Wicomico County area. Assisting with the operation were State Police criminal investigators from the Criminal Enforcement Division and the Gang Enforcement Unit-East.
According to Maryland State Police, complaints from citizens and business owners in Wicomico County led to multiple arrests for prostitution solicitation.
47 ABC spoke with Maryland state police at the Salisbury Barrack Friday and learned the investigation took roughly six hours to complete.
Detectives were able to use online investigation tools to help locate those arrested.
"It's not a victimless crime because it is a problem with human trafficking, we've been battling that throughout the state of Maryland for a numerous years, it also creates a nuisance for businesses and residential areas so when we receive those complaints we do what we can to combat the problem," said Lt. Ryan Bricker, Salisbury's barrack commander.
Maryland State Police says unlike other prostitution rings drugs were not a main factor in this case.

As a result of the sting, ten people were arrested:
Richard Ford, 64 years of age, Salisbury, MD
Jasmine Henry, 23 years of age, Felton, DE
Jason Yoder, 22 years of age, Delmar, DE
Lamont Morton, Sr., 50 years of age, Salisbury, MD
Emory Leonard, Jr., 58 years of age, Berlin, MD
Gordon Weitzel, 60 years of age, Salisbury, MD
Jeffrey Muncey, 51 years of age, Ellendale, DE
Douglas McCall II, 45 years of age, Stockton, MD
Ryan Ramkhelawan, 38 years of age, Salisbury, MD
Ergebe Tabour, 27 years of age, Silver Spring, MD
Each person arrested was charged with solicitation for prostitution. Each has been taken to the Wicomico County Central Booking Center for processing and an initial appearance before a court commissioner.