Snow Hill Middle School finishes off the school year with a splash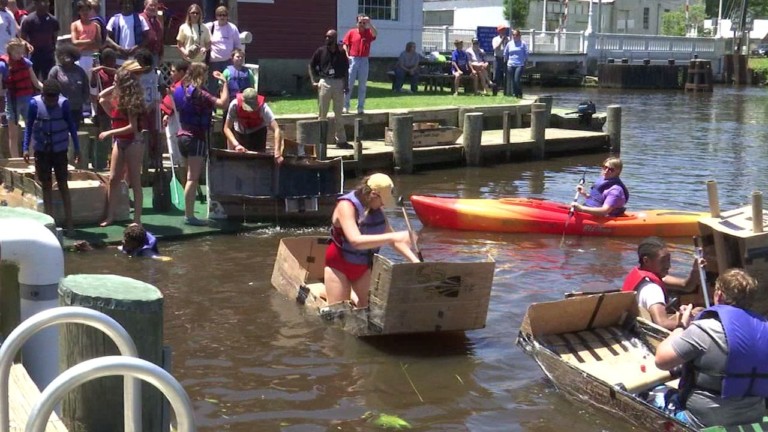 8th graders from Snow Hill Middle School competed to stay afloat at the Cardboard Boat Regatta.
Some boats tipped and some were barely holding on. Others sailed on.
The handmade boats were designed from scratch and made from cardboard and tape.
We are told they studied Archimedes' Principle, which is the principle of buoyancy.
From there, they made a blueprint on what they wanted to try to build.
Then they calculated their boat verses the density of the water to see how far the boat would sink into the water.
Their technical education teacher Dennis Jenkins tells 47 ABC this idea has been going on for several years.
"It's the culmination of their three years with me, for them to say like alright so now we understand how to go from nothing to making something physically that functions," Jenkins says.
Of the 21 boats, about 10% of them didn't sink.
While a majority of the boats ended up anchored down, many were able to still seas the day and learn the lessons of dedication and persistence.
Next year, they are trying to spread the regatta into the town.
It would be divided between an adult and student category.