Milton man recovers vacationer's lost wedding ring in Ocean City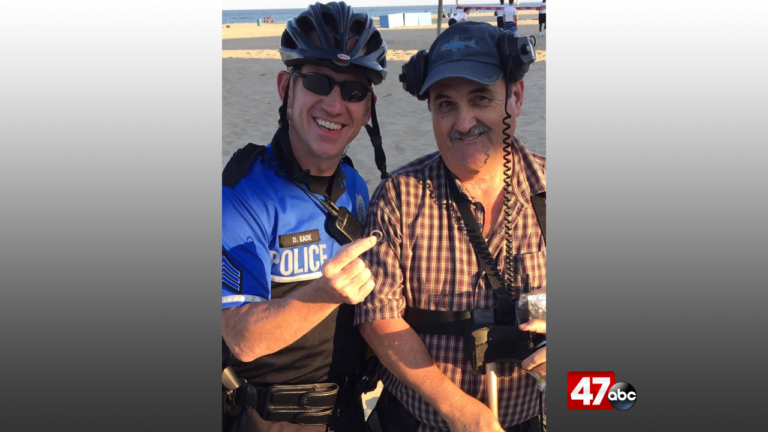 Ocean City Police say a Pennsylvania woman thought her diamond wedding band was lost to the beach forever when it fell off her finger into the sand Friday evening.
Meg Walls, of Chambersburg, Pennsylvania, was playing football with her young son on the beach at 4th Street when she realized her band was missing from her finger. Officials say she, her family and friends searched the sand for several hours to no avail.
The next evening, Ocean City Police say officers saw a man combing the beach with a detector near 4th Street. Sgt. D. Eade asked this man, 44-year-old Barry Betts of Milton, Delaware, if he could use his equipment to search for Walls' lost wedding band in the area where she lost it. Betts agreed and found the ring on only his second pass, police said.
Officials returned the band to Walls, who was reportedly very happy to see it wasn't lost to the sand for all eternity. The Ocean City Police Department shared this story on their Facebook page, describing it as "an excellent example of citizens and police working together to give a visiting family a special Ocean City experience."