July 2 To Feature A "Great Crate Race" At Georgetown Speedway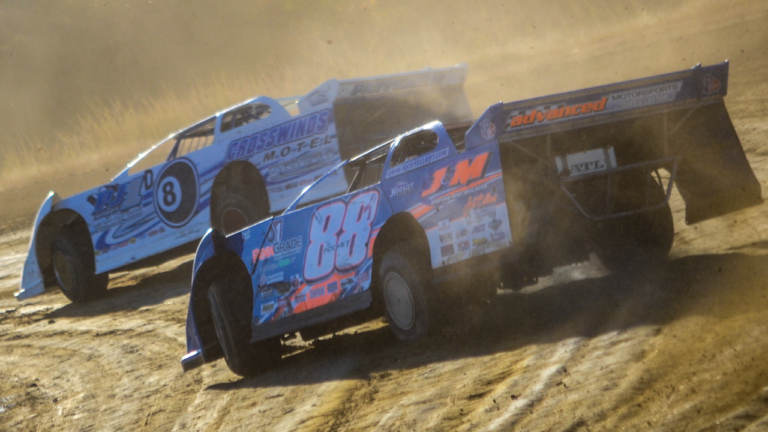 The move to sanction Crate Late Models under the RUSH banner has been a whirlwind success for racing in the First State.
Competitors have turned out in droves to take part in events. Now, Georgetown Speedway is saying "thank you" to the teams of the RUSH Crate Late Model division with a high-paying event.
On Sunday, July 2 Georgetown Speedway will host a "great" Crate race paying $1,776 to win in honor of the Independence Day holiday weekend. This 20-lap event will offer a minimum of $125 to take the green flag!
Georgetown, neighboring Delaware International Speedway in Delmar, Del., Potomac Speedway in Budd's Creek, Md., and Winchester (Va.) Speedway all operate under the RUSH banner and rules package. The non-conflicting Sunday date should draw invaders from those facilities and beyond, with RUSH points on the line.
"The RUSH Crate Late division has been nothing short of impressive," Georgetown promoter Brett Deyo said. "We were very pleased with 23 cars in our debut as a RUSH sanctioned track on a Monday night. Delaware International has also seen some very strong support. Now, we want to give back to the teams that have put this division on the map in the area."
RUSH drivers will draw for heat-race starting positions with a redraw of top qualifiers for the main event.
RUSH Crate Late Models will be joined by their powerful brethren of the Super Late Models in a $3,500-to-win, $350-to-start 35-lap Independence Day Summer Classic program, part of a four-night swing with Bedford (Pa.) Speedway (June 30), Winchester (July 1) and Potomac (July 3).
Delaware Super Trucks and Delmarva Chargers will complete the program.
On July 2, pit gates will open at 4 p.m., with grandstand gates unlocked at 5 p.m., hot laps at 6:20 p.m. and qualifying at 7:15 p.m.
Adult grandstand admission is $20. Seniors (ages 65 and up) and Students (ages 13-17) pay $16. Kids 9-12 pay $10 and Children eight and under are FREE. Pit admission is $35 (ages 13 and up), $10 (ages 6-12) and $2 (five and under).
A complete '17 Georgetown Speedway schedule is posted on the speedway website at: http://www.thegeorgetownspeedway.com/?page_id=28
Georgetown Speedway, originally constructed by Melvin L. Joseph in 1949, is located at the intersection of Route 113 and Speedway Road in Georgetown, Del., just miles from the Delaware beaches and less than a 40-minute drive from Ocean City, Md.
A new website is live for the speedway at www.thegeorgetownspeedway.com. Like Georgetown Speedway on Facebook, follow @thegtownspdwy on Twitter, e-mail georgetownspeedway@gmail.com or by contacting the speedway hotline at 302.563.GTWN (4896).