Del. House bill aims to remove firearms from at-risk people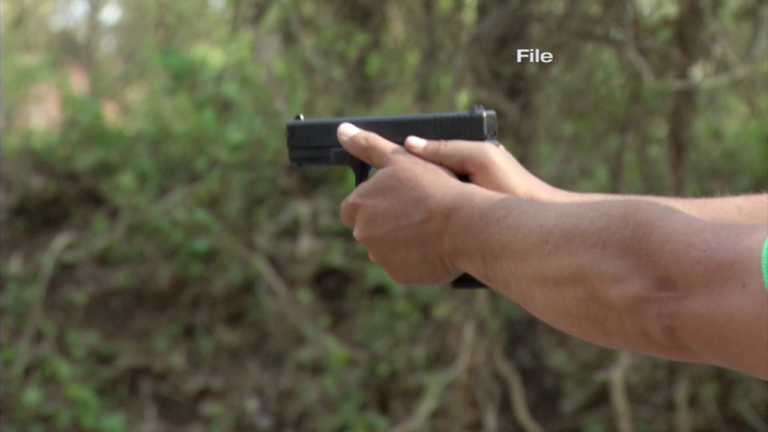 Gun control will always be a hot topic, so it's no surprise that a new bill making it's way through the Delaware House of Representatives is turning heads.

"This bill would allow people in Delaware to petition a court for an order that would temporarily remove guns from a person that the court has determined to be a danger, a credible danger to themselves or to others," explains Allison Anderman, managing attorney for Law Center to Prevent Gun Violence.
House Bill 222, also known as the Bentz Bill, is generating some buzz and has people across the shore talking.
One woman tells us, "I think it would be a great idea, it would save a lot of peoples' lives too and just in general keep kids safe at school, so you can send them to school and know they'll be safe coming home too."

The bill now assigned to the House Administration Committee would give family members and law enforcement the ability to decide whether or not someone is at risk of hurting themselves or others. And if approved by a court, government officials would move forward.
"If the person is determined as a credible risk of harm to themselves or others then they are no longer allowed to purchase or possess firearms and if they have one, they have to relinquish the firearm to law enforcement or to a federally licensed dealer," says Anderman.
Those responsible for crafting the legislation say the bill could lower the rate of suicides and other violent crimes.
Whether or not they agree, it's clear Delawareans are ready to listen.
A Delaware resident, Anthony Carr, says "I'm really not actually sure how that would work, but hopefully if the bill passes it would be the right choice."
Another saying, "Well I think that mental instability is a huge problem in this country right now mental health is probably one of the biggest problems in this country. There's no way they can make a good decision whether they should have a firearm or not and then to have it to use? I think that makes them more dangerous."
Anderman tells us California and Washington have versions of this bill already in affect, where family members and law enforcement can petition a court for an official order.