Arm wrestling competition: Raising money for heroin awareness program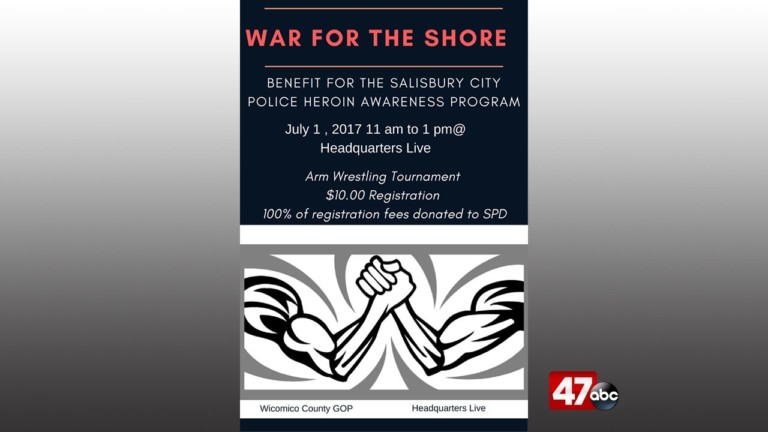 War for the Shore is taking place this Saturday as a benefit for the Salisbury Police Department Heroin Awareness Program.
The War for the Shore is an arm wrestling tournament at Headquarters Live from 11 AM till 1 PM, right before "1st Saturday".
The tournament is $10 to enter and 100 percent of the registration fees will be donated to the Salisbury Police Department to help fund their program to fight our battle with heroin here in the city.
Organizers say all ages are welcome to attend, and entrance into the event is free.
Shawn Bradley told 47 ABC local clubs and venues should do more for the community than just serve as a social gathering place.
Bradley says if this event helps save even one person's life, it's worth it.