47ABC takes home seven awards at awards banquet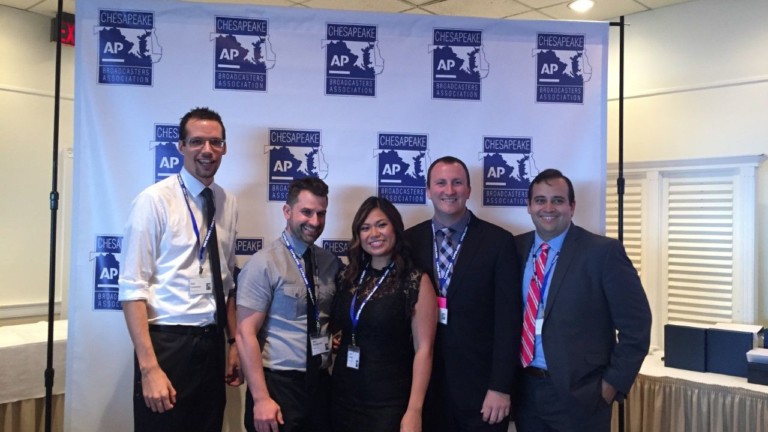 It was a big night for 47 ABC at the annual Chesapeake Associated Press Broadcasters Association banquet. Members of our news team attended the event in Ocean City, taking home seven awards.
Senior Anchor and Lead Investigative Reporter Emily Lampa took home two awards. For Outstanding Public Affairs, "Tiny Tick: Big Controversy 2" took home the win. Emily worked on the piece with Chief Photographer Mike Lawrence, former News Operations Supervisor Josh Lynch and Freelance Motion Graphics Animator Nick Waligorski. For Outstanding In-Depth Reporting, the winning entry was "Waiting For Justice: Trial Delays." Emily worked on the piece with Chief Photographer Mike Lawrence.
Chief Meteorologist Daniel Johnson was named "Best Meteorologist." Former Meteorologist Travis Michaels and current News Editor Darryl Baxter won Outstanding Specialty Reporting with "Weather Wise."
Our Digital and News teams are proud to announce 47abc.com has been named Outstanding Website for the second year in a row.
Reporter Julian Sadur received the Outstanding Sports Feature with his story "From Pocomoke to the NBA." The One Man Band category went to Reporter Justina Coronel for her story "Last Lynching Anniversary."
The team was honored to be part of the banquet and thankful to be able to serve the Delmarva community.