Undercover narcotics operation nets 18 arrests, more pending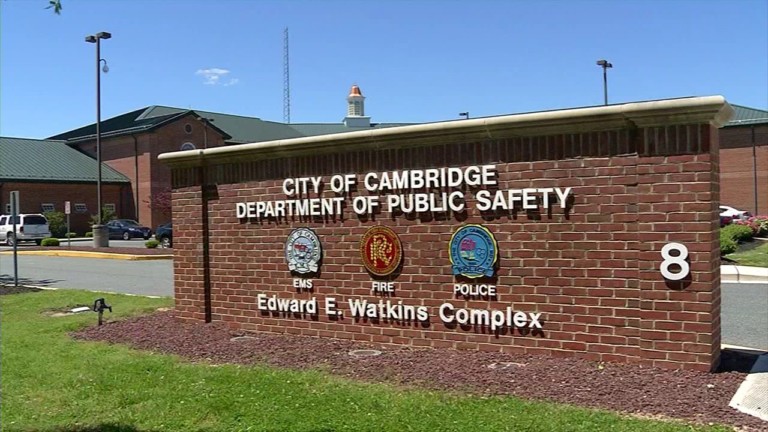 After a months-long undercover operation surrounding illegal narcotics, police in Dorchester County say more than a dozen of arrests have been made.
Cambridge police chief Mark Lewis says powder cocaine, crack cocaine, and heroin were the three main drugs allegedly sold to an undercover officer in the five-month span.
"Unknown, not from around here," Chief Lewis describes of the officer. "That officer, we decided to put into an undercover capacity for a five month investigation and as a result, that investigation went very well."
According to Lewis, more than 60 transactions were made from 32 suspected dealers and most were within Cambridge. Of that, 28 have been identified and 18 have been arrested.
We're told two people had already been in detention centers for unrelated charges. They are expected to be served warrants at later dates in connection to this most recent operation.
The drugs, according to Lewis, primarily come from cities like Baltimore, Wilmington and Philadelphia.
At a press conference Monday, he described the suspects as "street to mid level dealers". They're the ones Dorchester County State's Attorney Bill Jones says are dealt with on a day to day basis.
"One of the things we have to understand is the low level drug dealers on the streets are the ones that are out there dealing drugs when people send their children out to play, ride their bikes, walking home from work or school," explains Jones.
Even with dozens of arrests already made and several more expected, the war against drugs is far from over.
This operation was assisted by multiple agencies including the Alcohol Tobacco and Firearms ('ATF'), the Dorchester County Narcotics Task Force, and the Dorchester Sheriff's Office.
"The point were trying to make to the citizens of Dorchester county is that we are all committed as a group to make the entire county a safer place and I hope the people understand that because we're cooperating, collaborating openly everyday to get the job done," says Sheriff James Phillips.
Chief Lewis adds if anyone knows any information, they are urged to contact the police department at 410-228-3333. Tips can remain anonymous.