Search for escaped inmate intensifies after reported sighting in Jessup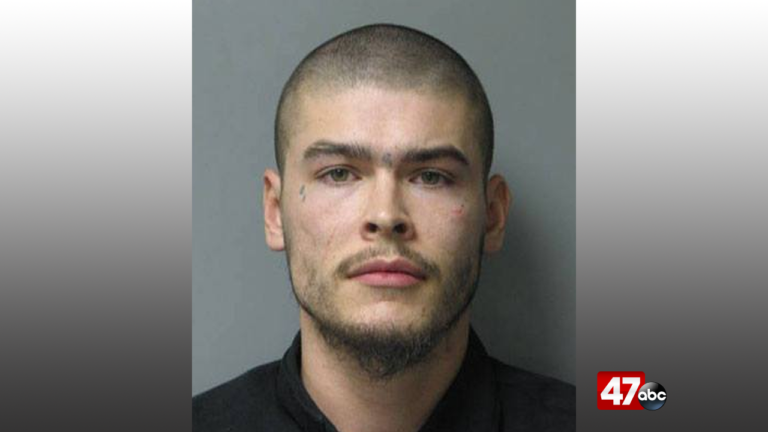 Officials are refocusing resources back to the area of the Clifton T. Perkins Hospital in Jessup after a reported sighting of an escaped Delaware prisoner in the area.
Howard County Police announced at a press conference Wednesday afternoon that authorities believe escaped inmate David Watson, 28, may have been hiding in a concrete drainage tunnel near the hospital property where he originally escaped custody last Friday.
Police say a citizen called 911 around 9:30 Wednesday morning stating they saw a man matching Watson's description near the railroad tracks at the 8200 block of Dorsey Run Road. The man was reportedly wearing a hardhat and a safety vest and ran away when he noticed he had been spotted, officials said.
Police arrived on the scene and learned that a hardhat and safety vest had been stolen from a storage building not far from the location. Investigators additionally found packing material stuffed in a concrete drainage tunnel, suggesting its use as a shelter.
Howard County Police, U.S. Marshals, Maryland State Police, Anne Arundel County Police, Natural Resources Police and CSX Police have all refocused resources to the immediate area in their search for Watson.
Last Friday Watson escaped the custody of Wicomico County Detention Center employees in the parking lot of the Clifton T. Perkins Hospital. Watson had been serving a 106 year sentence in Delaware stemming from a December 2012 shooting of a police officer's home. Watson was also charged with attempted murder in Maryland, and was being transported to the psychiatric hospital for a court ordered evaluation related to those charges, officials said.
Watson had previously been found incompetent to stand trial in Maryland, online court records show.
Watson is described as a white male standing approximately 5 foot 8 inches in height and weighing around 140 pounds. Police say anyone who sees Watson should call 911 immediately and not approach him.