Salisbury woman shares her healthcare story with U.S. Senate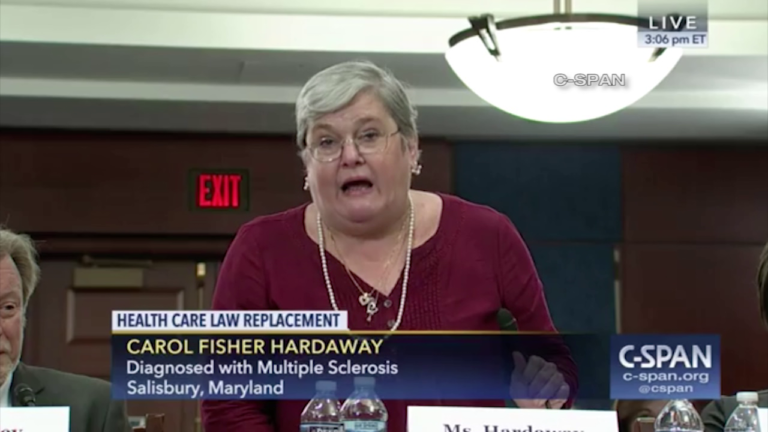 A Salisbury woman earned a standing ovation Wednesday from U.S democratic senators after sharing her peroesnal story of how repealing the Affordable Care Act would affect her.
Carol Fisher Hardaway was one of six people from across the country that shared their stories in hearing that was schedule by senate democrats after the house passed their health care bill.
The 63-year-old Salisbury substitute teacher told of her battle with multiple sclerosis.
"For me it's meant reduced mobility, fatigue, excruciatingly painful spasms and the occasional attack," Hardaway said.
Hardaway was diagnosed in 1994, but moved from Texas to the Medicaid friendlyy Maryland in 2013 when her MS worsened. Hardaway said she began receiving treatment and things took a turn for the better. Now she said she fears what will come if Republicans repeal the ACA.
"Under the republican plan I would be the biggest loser not only would I lose Medicaid, the new age tax and ending protection for pre-existing conditions would make treatment completely unaffordable," Hardaway said.
It's that type of testimony Sen. Chris Van Hollen (D-MD), who took part in the meeting, said is needed in order to sway the opinions of those in favor of the new act.
"We're urging people from everywhere in the country to go to town hall meetings, to call their senators, to really weigh in a forceful way," Van Hollen said. "Because if you look at the house republican bill it is really devastating for healthcare throughout the country and in Maryland."