Rehoboth Beach Police release video showing officer pull man to safety from bridge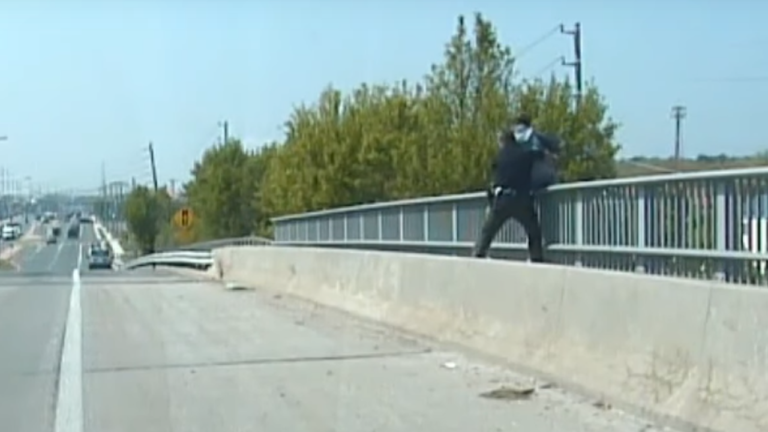 The Rehoboth Beach Police Department released a video Monday showing an officer rescuing a man who appeared to be contemplating suicide on the Rehoboth Lewes Canal Bridge in April.
According to police, officers responded to the bridge shortly after 2:15 PM on April 20th for reports of someone hanging over the bridge railing. Two officers arrived at the scene where they observed a man sitting on the northbound rail with one leg hanging over the side, officials said. Police say the man was looking down over the edge and appeared to have been drinking.
Officials say the man did not notice the police officers' arrival. The video shows Rehoboth Beach officers Cpl. Sauve and Pfc. Kosiorowski approach the man from behind on foot, with Pfc. Kosiorowski grabbing the man and pulling him down from the rail and safely onto to the bridge surface.
The Rehoboth Beach Police Department commends Pfc. Kosiorowski's actions, saying in a statement, "His actions not only exemplify the quality and dedication of the men and women of the Rehoboth Beach Police Department, but officers throughout the State of Delaware and the great country in which we proudly serve."
To watch the video, click here.