Local family looks to purchase Narcotics K-9 with community help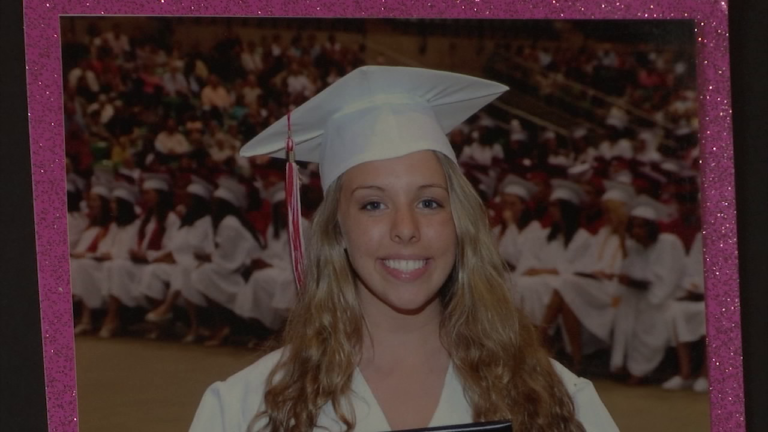 "She represents every heroin overdose victim and we want that word out."
On January 13, 2017 21-year-old Morgan Taylor overdosed on heroin.
Her mom, Chris Taylor tells 47 ABC, "People were shocked when they found out that Morgan did heroin. She was an All-American girl, she has beautiful friends, very supportive friends."
The loss was devastating not only for her family, but for the community too.
Fast forward four months to May 15th, the Morgan's family and that same community were at the Georgia House Restaurant in Millsboro working together to make an impact, to be the change.

A close friend and co-worker of Chris, Denise Valley, says, "After they shared the story I think the floodgates just opened up for people to talk and when they realize that someone like Morgan it can happen to, it can happen to anybody."
It can happen to anybody and that's why this group is raising money. They're turning devastation into a positive with a fundraising effort to eradicate drugs.
And this time the check is being made out to the Wicomico County Sheriff's Office, who will use the funds for a new Narcotics K-9 officer.
A dog with a special name.
Chris explains,"We are honored that the canine Morgan will hopefully be able to do what we could not do. We could not save our daughter but a dog canine Morgan can hopefully get the dealers and be able to help where we couldn't."
Saving someone else, stopping another tragedy before it unfolds is the goal. One born out of grief and a desire to turn a negative into a positive.
"It's really because of the bravery of her parents," exclaims Denise.
All the money raised will then be matched by the pharmaceutical company, Merck & Co. in hopes of making the purchase a reality. If it happens, Morgan would be patrol dog number 8 for the Wicomico County Sheriff's Office.