Hundreds walk to raise awareness for kidney disease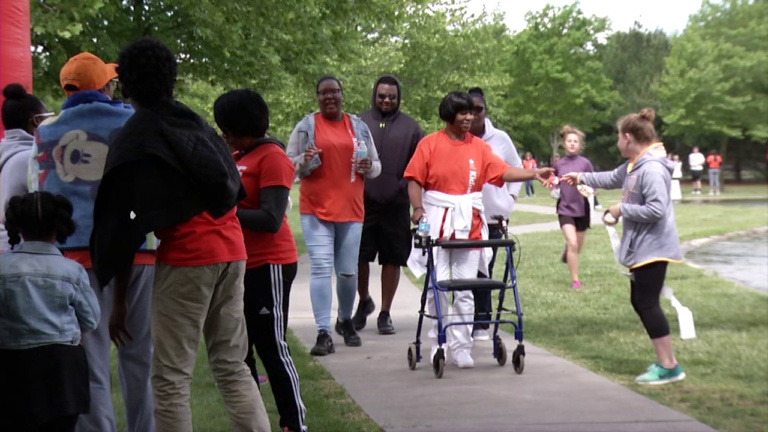 Hundreds laced up their sneakers Sunday for the 2017 Kidney Walk in Salisbury. Each taking a step to support family and friends affected by kidney disease.
"We're walking for my father-in-law Robert Dryden."
"I walk for my son Kaiden. He has stage two chronic kidney disease."
Walking for their loved ones and the 26 million Americans affected by kidney disease, that's what this event is all about, according to Nicole Scharf.
Scharf is the Eastern Shore Director for the National Kidney Foundation and event organizer for Sunday's walk.
She tells 47 ABC kidney disease is the 9th leading killer in the U.S., so this walk is paramount to raise awareness.
"It doesn't discriminate. Kidney disease, it's crazy, a lot of people have this common misconception that it affects older people and that you're going to get this disease and you're going to get really sick and die and it's just not that way."
For Tihana Davis, this has been an annual event for the past four years as she walks for her son, Kaiden, who was diagnosed kidney disease at birth.

She says its crucial to raise not just awareness but funds too.
"That is so important to get money for treatments and everything because Kaiden is eventually going to need a kidney and all of the support and financial support I'm going to need when it comes down to him going through that."
Participants 47 ABC spoke to say seeing such a big portion of the community come out to fight kidney disease is inspiring.
"It is so overwhelming like how much support you can get from a whole foundation that really doesn't even know you personally," explains Tihana.
Another participant says, "It's inspiring. It's knowing community awareness and bringing more awareness to the foundation and just knowing that there's still cures for it."
Scharf tells 47 abc they raised more than $40,000 Sunday that will be put right back into the community with programs like the foundation's patient emergency assistance program.

Plus, transporting patients to and from dialysis.