Deron Rust Memorial Up Next At Georgetown Speedway Friday, June 2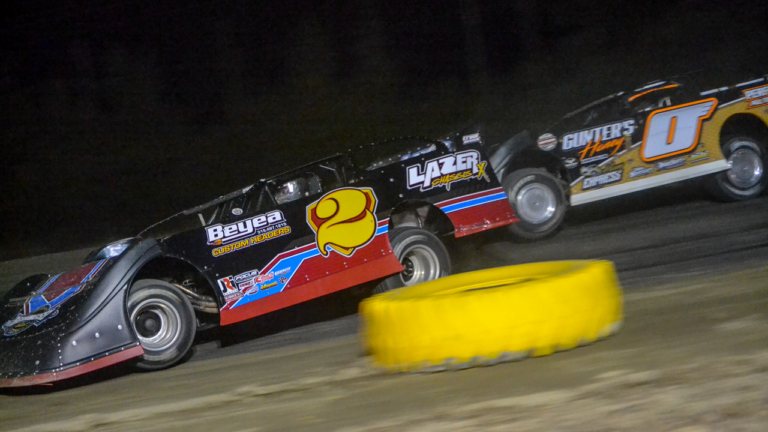 A true supporter of auto racing – as a driver and promoter – will be honored on Friday, June 2 at Georgetown Speedway.
The Deron Rust Memorial, headlined by big-block/small-block Modifieds, offers a healthy purse for 33 laps of racing: $3,396 to the winner and $296 to take the green flag. The event is dedicated to the legacy of Rust, a racer who went on to serve as the speedway's promoter before passing away in March 2013.
Members of the Rust family will be present for the night's events.
The Friday event coincides with the NASCAR weekend at nearby Dover International Speedway.
Joining the Modifieds on the card are Crate 602 Sportsman ($600 to win, $100 to start), Southern Delaware Vintage Stock Cars, Delmarva Chargers & Delaware Super Trucks.
Modified racers have the opportunity to compete for a very healthy Friday night payout: 1) $3,396; 2) $1,596; 3) $1,196; 4) $1,096; 5) $996; 6) $896; 7) $796; 8) $696; 9) $596; 10) $496; 11) $396; 12-Last): $296.
A draw for position will be utilized to set heat-race starting positions with a redraw of top qualifiers for the feature.
A year ago, the Deron Rust Memorial was a small-block-only event won by New York invader Stewart Friesen. For '17, the event was opened up to include the big-block engine combinations most prevalent in the region.
Pit gates will open at 4 p.m., with grandstand gates unlocked at 5 p.m., hot laps at 6:20 p.m. and racing at 7:15 p.m.
Adult grandstand admission is $20. Seniors (ages 65 and up) and Students (ages 13-17) pay $16. Kids 9-12 pay $10 and Children eight and under are FREE. Pit admission is $35 (ages 13 and up), $10 (ages 6-12) and $2 (five and under).
A complete '17 Georgetown Speedway schedule is posted on the speedway website
Georgetown Speedway, originally constructed by Melvin L. Joseph in 1949, is located at the intersection of Route 113 and Speedway Road in Georgetown, Del., just miles from the Delaware beaches and less than a 40-minute drive from Ocean City, Md.
A new website is live for the speedway at www.thegeorgetownspeedway.com. Like Georgetown Speedway on Facebook, follow @thegtownspdwy on Twitter, e-mail georgetownspeedway@gmail.com or by contacting the speedway hotline at 302.563.GTWN (4896).