CrossFit Assateague takes on the "Murph" Hero WOD while raising money for wounded soldiers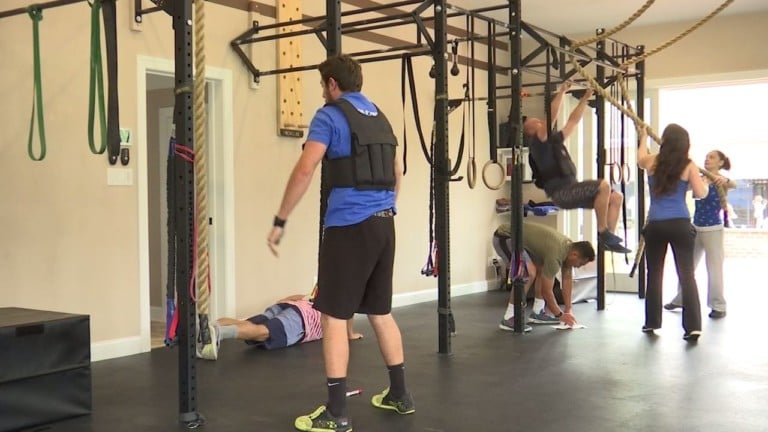 With the spirit of Memorial Day, crossfit gyms across the nation are honoring our fallen heroes with the infamous "Murph" Hero WOD, meaning workout of the day.
In Berlin, CrossFit Assateague is just one of many who participated.
Athletes paid to participate. All those funds are heading to the Oscar Mike Foundation, which helps injured veterans and gives them the opportunity to stay active.
For those who don't know the meaning behind the Murph Hero WOD, it is typically more difficult than a crossfit workout.
It's dedicated to 29-year-old Michael Murphy. Murphy was a soldier who sacrificed his life while in Afghanistan.
He was also a crossfitter and this was the workout that he came up with.
The manager of CrossFit Assateague, Michelle Macia, tells 47 ABC this work out includes a one mile run, 100 pull ups, 200 push ups, 300 air squats followed by another mile run, wearing a 20 pound weight vest or body armor.
Last year, CrossFit Assateague raised $400. And this year, with 42 athletes, they were able to raise over $800.