CBF calls proposed EPA funding cuts "outrageous"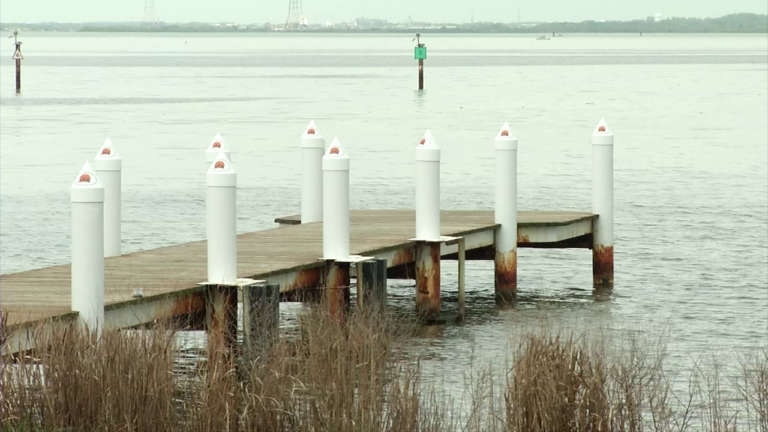 The Chesapeake Bay Foundation is criticizing the planned cuts to the Environmental Protection Agency ('EPA') budget proposed by the Trump Administration.
Released Tuesday, the administration is calling for an overall reduction in funds for the EPA by more than 31 percent. Part of the proposal would include eliminating funds for the Chesapeake Bay Program.
The program was created in 1983 and aims to restore the Chesapeake Bay, according to its website. The program includes partners such as states including Maryland, Pennsylvania, Delaware, New York, West Virginia, Virginia and the District of Columbia.
In response, Chesapeake Bay Foundation ('CBF') President William Baker says the administration was "outrageous" to eliminate programs aimed at protecting clean water.
"The Bay Program is the glue that holds the multi-state restoration effort together," Baker says in part. "If it is eliminated, there is the very real chance that the Bay will revert to a national disgrace with deteriorating water quality, unhealthy fish and shellfish, and water-borne diseases that pose a real threat to human health."
OMB Director Mick Mulvaney questioned the emphasis on environmental programs under the Obama administration, raising the concern of whether it was a good use of taxpayer money.
"Do a lot of the EPA reductions aim at reducing the focus on climate science? Yes. Does it mean we are anti-science? Absolutely not," Mulvaney said during a briefing on Tuesday. "We're simply trying to get things back in order to where we can look at the folks who pay taxes and say, 'Look, we want to do some climate science, we're not going to do the crazy stuff the previous administration did.'"
47ABC caught up with Maryland District 1 Representative Andy Harris in light of the proposed budget.
He tells us there are programs in the EPA worth funding through the federal government; however, he believes some should be left for individual states.
He told 47ABC over the phone on Tuesday that he agrees the Chesapeake Bay Program should get some sort of funding.
"But we have to make certain the monies are spent efficiently, they're spent wisely and they're not spent toward anything that would harm the economies on the Eastern Shore especially the poultry industry and agriculture," he explains.
According to Representative Harris, President Trump's proposal promises to balance the federal budget within 10 years.
U.S. Senator Ben Cardin of Maryland has referred to the budget as "dead on arrival", saying in a statement that he looks forward to "working with my like-minded Republican colleagues to make sure nothing remotely close to this budget is enacted."