Two Salisbury women arrested on assault and drug charges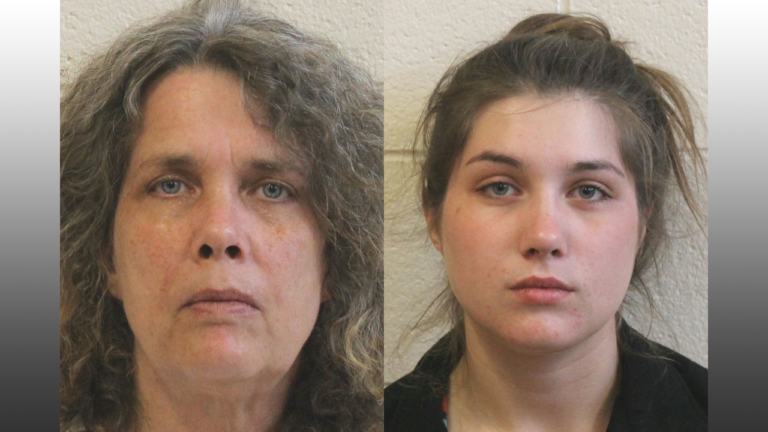 Two women in Salisbury were arrested Saturday afternoon on assault and drug charges when police were alerted to a suspected marijuana growing operation within their home, the Wicomico County Sheriff's Office said.
At around 12:40 PM, deputies responded to a home in the 6000 block of Mary Jane Drive for a reported assault. Police met with a male victim who was identified as the son of the homeowner.
The victim told deputies that he found multiple marijuana plants growing in the home's basement and threatened to call police on his mother and sister if they did not remove the plants. The mother and sister, identified as Elizabeth Michelle Waybright, 54, and Britani Nikole Elburn, 19, allegedly refused to dispose of the plants and reportedly knocked the son's phone out of his hand to prevent him calling 911.
Police say the two women then began assaulting the victim, the sister purportedly jumping on his back and biting him and the mother allegedly kicking his head and neck after he fell to the floor. Eventually the victim reached his phone and called police, officials said.
Once on scene, deputies obtained a search warrant to investigate the marijuana growing claims. Deputies ordered the women to stay outside, but officials say Waybright disregarded police orders and ran inside and attempted to lock the deputies out. Her attempts were unsuccessful and she then tried to lock herself inside a bedroom, with that attempt similarly being futile. Police took Waybright into custody while they continued their investigation.
During the search, the sheriff's office says deputies found four uprooted marijuana plants thrown into the backyard and two marijuana plants in a bedroom. Deputies also reportedly recovered indoor plant lights, fertilizer, digital scales and marijuana stored in mason jars.
Elburn was additionally arrested and the two women were charged with second degree assault, possession of marijuana with the intent to distribute, manufacture of CDS and maintaining a common nuisance for the manufacture of CDS. Waybright also faces charges of obstructing and hindering, failure to obey a lawful order and disorderly conduct.
Both have been committed to the Wicomico County Detention Center, Waybright on a a bond of $60,000 and Elburn on a bond of $50,000.