Surfrider Foundation announces Maryland's first ocean friendly restaurant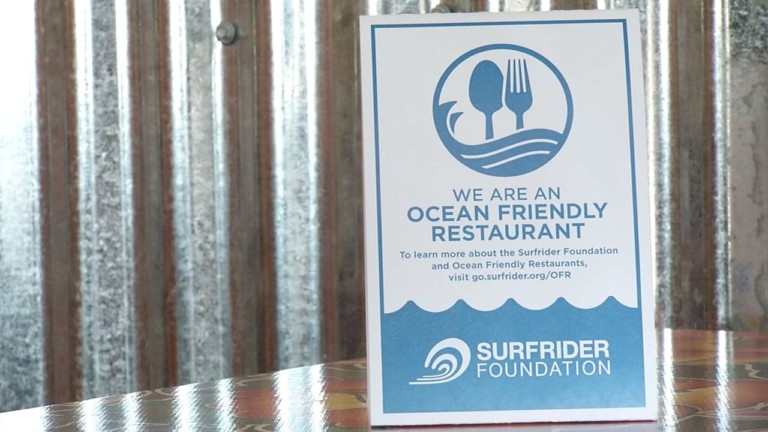 The Surfrider Foundation celebrated the first ocean friendly restaurant in Maryland awarding Mother's Cantina in Ocean City.
Mother's Cantina met the criteria through their recycling practices, such as passing out straws only by request and not using styrofoam. We are told not using any styrofoam is key because it is not biodegradable.
This was also a way to kick off the ocean friendly restaurant campaign, as Mother's Cantina and the Surfrider Foundation hope to have other restaurants join.
Mother's Cantina's owner Ryan James says ,"We're honored and thrilled to be the first ocean friendly restaurant and we hope to be the carrier for the campaign moving forward and we're here as a resource for any other restaurants that are interested in becoming ocean friendly restaurants. We're here to help."
In order to to become certified as an ocean friendly restaurants, owners are asked to use four basic practices.
The four mandatory criteria:
No expanded polystyrene foam use (meaning styrofoam)
Proper recycling practices are followed
Only reusable tableware is used for onsite dining and to-go utensils are only provided upon request
No plastic bags offered for takeout orders
Plus, restaurants need to choose least three of the following criteria:
Plastic straws are provided only upon request
No beverages sold in plastic bottles
Discount offered for customers with reusable cup, mug, bag, etc.
Vegetarian/vegan food options are offered on a regular basis. All seafood must be a 'Best Choice' or 'Good Alternative' as defined by Seafood Watch or certified as sustainable
Water Conservation efforts such as low flow faucets and toilets
Energy efficiency efforts such as LED lighting Energy Star appliances