SU students host charity car wash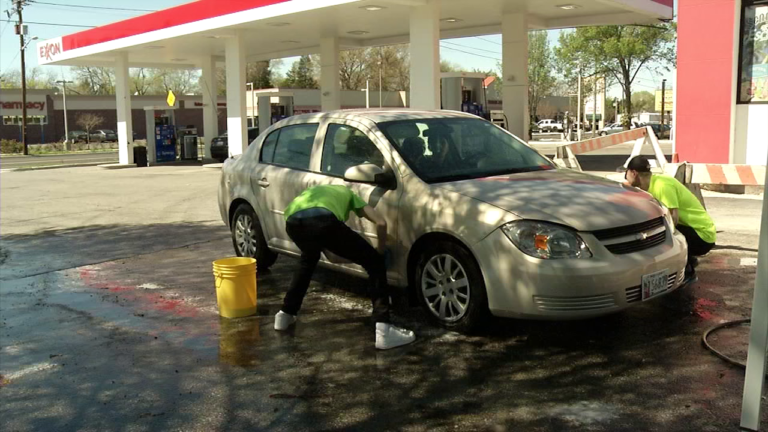 In Salisbury, some Salisbury University students set up shop at Thirsty's gas station all for a good cause.
This charity car wash is all part of a marketing class project at SU and decided to help market a local business.
So they decided to do a car wash to bring awareness to and help raise funds for HOPE, Inc.
The local nonprofit organization is dedicated to assisting the homeless and low income families with services that aren not always available to them.
HOPE, Inc. Development Coordinator says, "I think that what of the things that makes HOPE so important is that we help some people that a lot of organizations don't help, so we are really filling a gap in service for the homeless. In addition to that, we are helping low income people to get birth certificates and IDs which is also a gap in service there's very little funding in that."
We're told all proceeds from the car wash go directly to HOPE's programs.