Rescued Delaware harbor seal making recovery at National Aquarium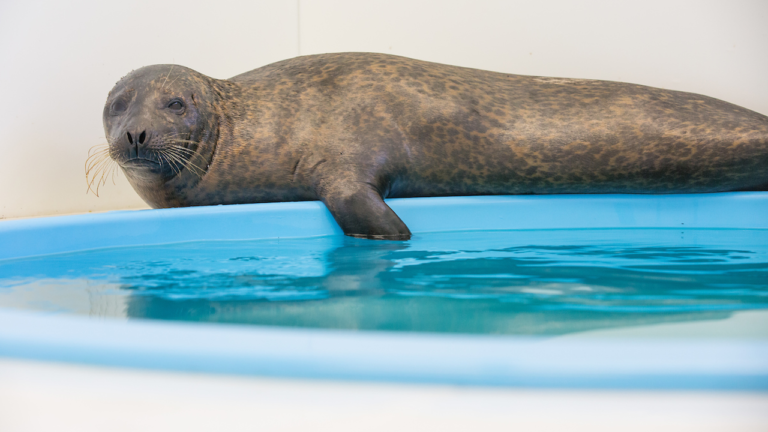 A harbor seal that was stranded 12 miles inland in Delaware and rescued by National Aquarium Animal Rescue staff is showing signs of improvement at the National Aquarium's rehabilitation facility, aquarium officials said.
The rehabilitation team says the seal, which is known as Phil, will be released back into the ocean once he recovers from health issues caused by dehydration and an eye infection.
Aquarium officials say the seal was being monitored as an out-of-habitat animal starting in November when the animal was first discovered several miles from the ocean on a river in central Delaware. The seal reportedly became stranded in a shallow, muddy area without enough food to support itself.
Earlier in April, animal rescue workers, volunteers and members of the Marine Education Research and Rehabilitation Institute transported Phil from his location on the Murderkill River to the National Aquarium's rehabilitation facility.