Ocean City gets another wind farm proposal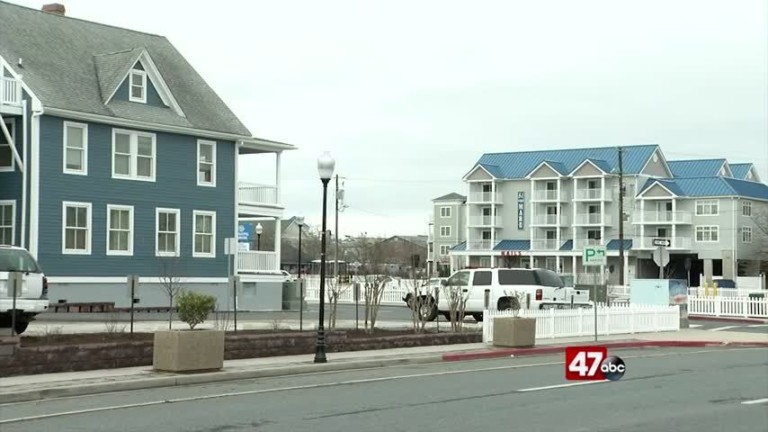 Ocean City is stuck in the middle of a competition and a difficult decision.
It is likely in the next ten years there will be a wind energy farm off the coast of the Eastern Shore. But where it goes and how it will affect the area is still up in the air.
The town's council has been grappling with the idea of a changing landscape and sustainable energy. The back-and-forth continued on Monday night as they heard from another company ready to invest millions of dollars in our area.
This time the proposal came from a different company, Deepwater Wind, and unlike the last group to pitch the idea of an offshore wind energy farm, US Wind, this plan seems to be significantly closer to receiving the town's approval.
"We want to build turbines that are really far away, that are really hard to see," said Deepwater Wind CEO, Jeff Grybowski. "They're so far away that you really have to strain your eyes to look for them."
"We are really excited about this project. Maryland has a great offshore wind resource, we can create a lot of jobs here as well and that's what we are trying to do," said Grybowski. "So we produce clean energy, it's affordable. We create jobs. As long as we can get people comfortable with what it won't look like then it's going to be a great success."
Unlike US Wind which proposed more than 120 turbines about 12 miles offshore. Deepwater Wind wants to put about 15 turbines about 20-26 miles off the coast.
"If you tore down everything between Ocean City and Salisbury where it's nothing but a flat piece of ground you're telling me we're going to be able to see Salisbury?" said resident Dallas Baker. "I don't think so."
The town council would like the turbines to be more than 26 ½ miles away. They're reason? The beautiful view that awaits visitors and boost area business.
"We want to do it right," said Council President Lloyd Martin. "We want to take care of everybody out there and we also want to create those jobs."
"This is why pushing them out is so important for us because if we risk property values and they decline because we have reduced interest or demand those added value real estate assets, then our income drops which means all of our property taxes go up," said councilmember John Gehrig Jr. "So that has to be it. That's the math."
Hearing the town's concerns about the landscape, company leaders are ready to go back to their engineering team to see if there is a way to make everyone happy.
"We are going to look into that. There is a lot of room out there," said Grybowski. "Then again there are some considerations around the engineering to ensure that we can actually get to that distance."
For those wondering about the environmental impact, the company's CEO says they will study the issues extensively and come up with a plan (with the help of both state and federal agencies) to minimize the impact on the Eastern Shore.
Company officials tell 47 ABC that the project represents a $200 million investment in the area. If the Public Service Commission gives them the green light in May, the project would take 5 years to complete.