UPDATE: TransPerfect meets with Del. lawmakers in efforts to save company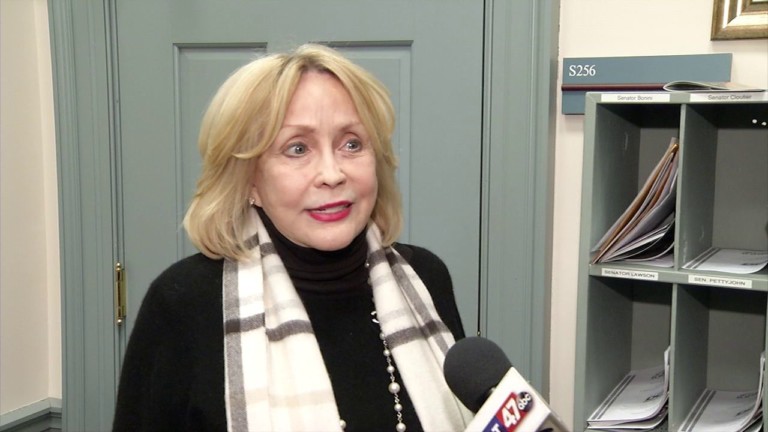 A part-owner of a successful translation services company made rounds meeting with Delaware lawmakers Wednesday in hopes of saving the company.
A court-ordered decision to sell TransPerfect came in 2015 after a judge concluded the feuding CEO's Philip Shawe and Elizabeth Elting was "hopelessly deadlocked" over significant matters and business decisions.
The company is based in New York with offices in more than 90 cities worldwide; however, it is incorporated in Delaware and employs roughly 100 Delawareans.
In February, Delaware's Supreme Court upheld the court-ordered sale in a 4 to 1 ruling after the 2015 decision was revisited.
Elting owns 50 percent of the company. Shawe and his mother Shirley Shawe own 49 percent and one percent, respectively.
Shirley Shawe traveled to Dover, Delaware meeting with lawmakers Wednesday including Senator Bryant Richardson, Senator Gerald Hocker, and Representative David Wilson in an effort to gain more support for a bill that would require a three-year waiting period before a court can force a sale of successful companies like TransPerfect.
When asked, [Shirley] Shawe told 47ABC she believes lawmakers are starting to listen to her concerns.
"When a judge makes a precedent and makes a ruling to just sell a privately held company, then why would other people be motivated to start a company and why would they be motivated to incorporate in the state of Delaware? If someone is just going to take their private property?" explains Shawe.
Shawe also tells 47ABC she has offered to vote her one percent stake with Elting. She says by theory, this would give Elting a 51 percent majority vote and would eliminate the boardroom deadlock and allow her [Elting] to restructure the Board of Directors' decision-making authority.
47ABC reached out to Phil Kaufman, attorney who represented Elting during this case, for a comment on this matter.
We have not heard back as of 5:30 p.m. Wednesday.