UPDATE: Dover approves demolition of one "dangerous" home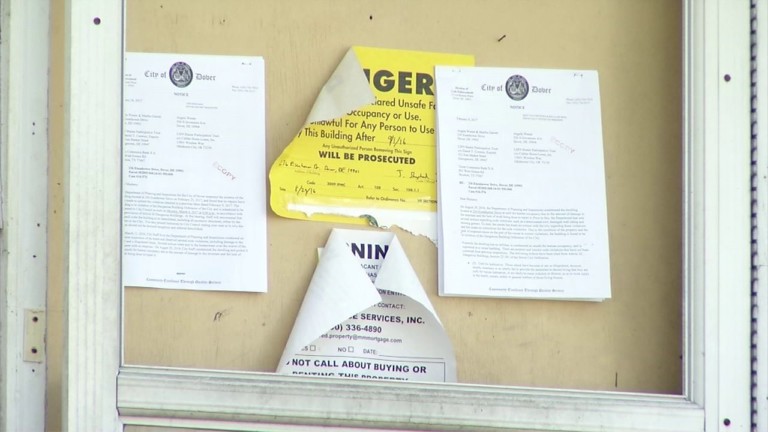 Officials in Dover have approved the demolition for one of two homes one city office considers "dangerous".
Dover's Planning and Community Development office had asking the city council to declare two properties as dangerous, one on the 1100 block of Horsepond Road and another on the 200 block of Eisenhower Drive.
Ann Marie Townshend, director of Planning and Community Development, says both homes have been vacant for several years and there is a concern for safety with its deteriorating interior and exterior structures.
After a public hearing Monday, the council approved the staff recommendation to demolish the home on Horsepond Road; however, they are allowing repairs to the property on Eisenhower Drive.
The home on Eisenhower drive sits in the middle of a populated neighborhood. According to Townshend, the bank which owns the condemned property requested more time to make repairs and bring the building into compliance.
Hours before the decision made Monday night, 47ABC caught up with Townshend who explained the home itself is not beyond repair; however, she argued the effort put forth to repair it by the bank has not been convincing.
"My concern with the Eisenhower drive property is that the roof is in very poor condition," said Townshend. "There's been water in it, so if there are repairs, we need to make sure isn't residual mold and those types of things could become health problems for somebody to move in the future."
We're told repairs must be completed by April 6.