Maryland, Delaware State Police to double down on St. Patrick's Day DUI enforcement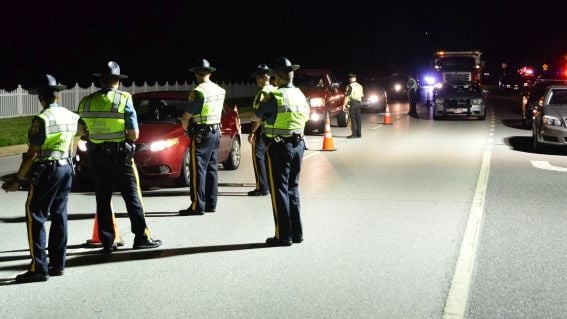 Maryland State Police and Delaware State Police are both announcing additional enforcement against impaired driving this St. Patrick's Day.
Officials say St. Patrick's Day sees increased numbers of impaired drivers on the roads. With that in mind, all 23 Maryland State Police barracks will be conducting saturation patrols focusing on impaired, aggressive and distracted drivers, officials said. Additional troopers will also be assigned.
Delaware State Police will be conducting DUI checkpoints at three locations around the state–in Bear, Dover and Rehoboth Beach. DSP officials say anyone driving through these checkpoints who is impaired will be arrested and removed from Delaware roadways.
Officials from both states are urging people who celebrate St. Patrick's Day with alcohol to plan ahead so they don't get behind the wheel.
"Rely on a sober friend, call a taxi or use Uber or Lyft," Delaware Office of Highway Safety Impaired Driving Coordinator Kimberly Chesser said. "All are better options than relying on the luck of the Irish to get home safely."
MSP Superintendent Colonel William M. Pallozzi says if alcohol is part of someone's night, driving shouldn't be.
"We will accept no excuses and will have zero tolerance for anyone who elects to jeopardize his or her own safety, as well as the safety of others, by choosing to drive while impaired," Colonel Pallozzi said.
Between March 16th and 21st in 2016, MSP troopers arrested 153 drunk drivers, police said. Both Maryland and Delaware law says driving with a blood alcohol content of .08 is evidence of intoxication and is illegal. Any driver under 21 with any measurable alcohol in their system is in violation of state law in Maryland.