Local garden strives to provide togetherness in the community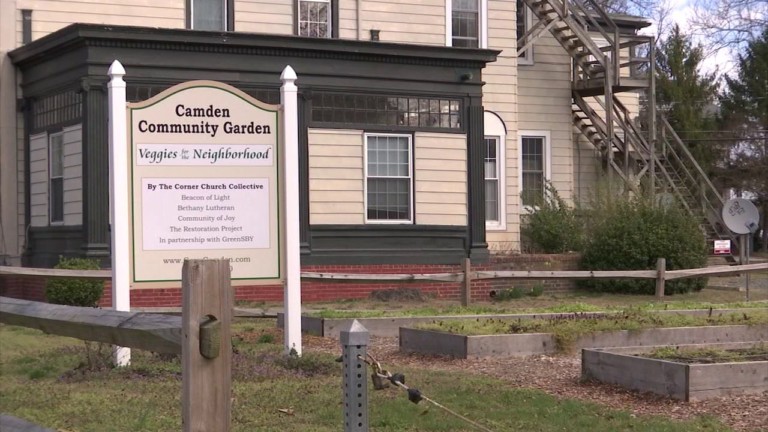 Nestled on Camden Avenue, the Camden Community Garden serves many purposes. Growing vegetables and bringing the community together, just to name a few. When it opened two years ago, Martin Hutchison, a pastor at Community of Joy Church, didn't think it would amount to what it is today.
Hutchison tells 47 ABC, "It is far more than i ever imagined. I had no idea that it would take off and be what it is, in my mind it was going to be one little garden on one vacant lot with four churches that are engaging their community in positive ways."
Those four churches being Community of Joy, Beacon of Light, Bethany Lutheran, and the Restoration Project. Their garden offers something for everyone, whether you like to get down in the dirt, read a book or spend some time at the playground.
Hutchison tells 47 ABC, "The purpose was to get all four of us outside of our buildings and engaged with our neighbors."
Plus, anyone can visit at any time.
Hutchison says, "If its something that's helpful for somebody were happy for them to have it."
The city-owned garden is just one of three that are open to the community. The Boundless Community Garden is currently open and soon the Waterside Community Garden will be available too. But Hutchison says none of it would be possible without the help of the community. He tells 47 ABC, "I'm thrilled things are going really well the kids are engaged."
The Waterside Community Garden will break ground this summer. Hutchison adds that there is also a large home that sits on the property and they're hoping to eventually turn it into a community center.