Hogan urges confirmation of Department of Health and Mental Hygiene secretary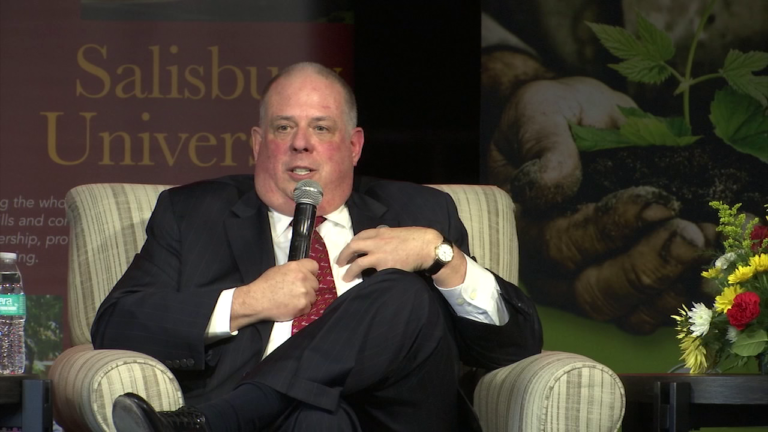 Governor Larry Hogan is calling on the Senate Executive Nominations Committee to confirm Dennis Schrader as Secretary of the Department of the Maryland Department of Health and Mental Hygiene.
Schrader has served as acting secretary since December 2016 – but has yet to have a confirmation hearing scheduled.
In his current position Schrader has oversight of the state's response to the heroin and opioid crisis and potential health care changes at the federal level.
Hogan says by prolonging his confirmation, the committee is leaving the agency in limbo. Something he says could have real consequences for millions of Maryland families.
Governor Hogan says, "It's absolutely ludicrous that the legislature would allow Maryland to go with a rudderless ship at the Department of Health in the middle of a crisis like this. I think that's our biggest problem right now, is asking Mike Miller why he's playing politics with our health secretary at a time when we have billions of dollars literally at stake and the possibility of hundreds of thousands of people losing their health care coverage."
47 ABC reached out to Senate President Mike Miller's office for a response to those critical remarks, but have not heard back yet.