Delawareans gather for an action and advocacy fair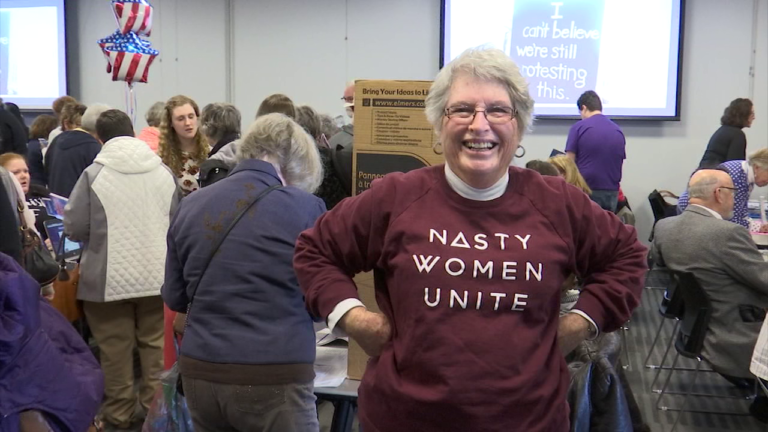 "If you don't show up you can't complain, but everyone's showing up today," says Lewes resident, Marsha Davis.
Davis is one of the many Delawareans who packed into the Lewes Public Library on Sunday for an action and advocacy fair.
It's giving locals a chance to learn about the various Sussex County organizations they can get involved in.
"There's so much energy, there's so much motivation to do something here in Sussex County but there's also many, many issues and there's everything from environmental to voting rights to elections to women's rights."
Pamela Marsch is one of the organizers for the fair and she tells 47 ABC the idea for it started almost month ago at a Women's March Sussex meeting.
According to Marsh, everyone wanted to take action but for various issues so they thought why not put all the organizations that already exist in one room.
She explains, "We want to help focus people into the organization that best fits their issues and what they want to work on."
With more than 30 organizations present, that's exactly that happened.
Delawareans got a taste of all the local groups already taking action on issues ranging from gun control to domestic violence, leaving those who attended feeling inspired and empowered.
"I think that its an awakening for us in terms of what were doing. We've sort of come to understand some of the experience and the power to sort of move ahead and make change and particularly against what we see happening," says Davis.
Another attendee adds, "We are all like minded about being fair and decent and taking care of our fellow man, it's kind of uplifting for me.
Marsch says having the turn out they did and everyone working together to take action on a plethora of issues only gives them more strength to continue their fight.
"Every little step that we do we see the pressure working, we see the work that were doing does have an impact but there's also strength in numbers and we're just really, really excited about working together."
And she tells 47 ABC, the Women's March of Sussex County has over 200 members writing letters and postcards.
It's something that's been going on since the Women's March on Washington at the end of January.
Marsch says those involved in the Sussex chapter wrote letters to the White House after the march.
But its now turned into a monthly event and has nearly doubled in size since they first started and in terms of who the postcards go to has expanded as well.
"We are writing to our representatives and a lot of the times we're writing thank you notes because if our representatives are voting the way we hoped they would vote we thank them. We're sending them actually all over the country because there are people in other districts that need to know where the people stand."
Marsh adds they don't plan on slowing down any time soon.