Harrington man prohibited from owning firearms charged with illegally taking deer; arsenal seized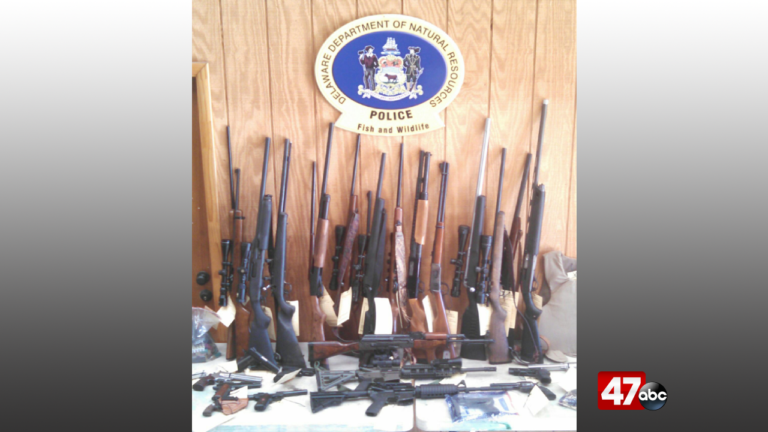 The Delaware Department of Natural Resources and Environmental Control says Fish and Wildlife Natural Resources Police arrested a Harrington man on Monday for deer hunting violations and possession of firearms and ammunition by a person prohibited.
37-year-old Randy T. Combs reportedly has a criminal and legal history that prevents him from legally owning any type of deadly weapon, officials said.
During a search warrant of Combs' residence, authorities reportedly seized 29 firearms, including two AR-15s, an AK-47, seven shotguns, eight rifles, a muzzleloader and 10 handguns. Police say thousands of rounds of ammo and a compound bow were also recovered.
Combs was charged for possession of these firearms and the ammunition, as well as two counts of possession of an unlawfully harvested antlerless deer.
DNREC officials say any deer harvested by someone with a firearms prohibition is considered an illegal take.
Combs was released on $3,300 unsecured bond pending his day in court.