Lawmakers seated for 149th general assembly in Del.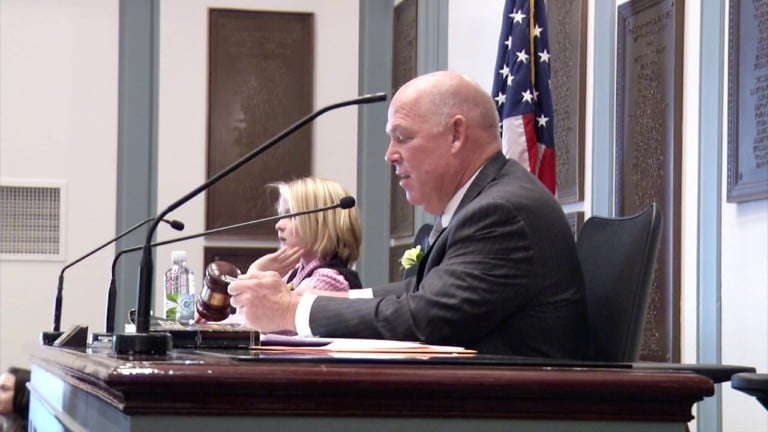 Strikes of gavels in both the House and Senate chambers Tuesday marked opening day of the 149th General Assembly in Delaware.
Opening day was one of promise for newly elected lawmakers as they were sworn into their seats, but it also meant the beginning for taking care of old business for the returning members.
"First day of session is always an exciting time. We welcome new people into the chamber. We welcome the families in. We thank them for sharing their loved ones with us for the next six months," explains House Speaker Pete Schwartzkopf.
These next six months, according to Speaker Schwartzkopf, will focus highly on the state budget which he says is facing a deficit upwards of 350 million dollars. He tells 47ABC, recent conversations with Governor-elect John Carney have focused on what they can do to fix the problem.
"Governor [elect] Carney has already said he wants to do a comprehensive look at government and look at where we can cut, where we can possibly raise revenue," says Speaker Schwartzkopf. "But he definitely wants look at cutting and seeing what we can shave off the budget in the budget."
In terms of the budget, District 16 Senator Colin Bonini agrees it's among the biggest priority this session; however, he adds the state's bigger problems lie more within its spending behavior than its stream of revenue.
"70 percent of our spending is in two areas…it's in Medicaid and it's the state employees in benefits," says Senator Bonini. "So, if we can pull and reform those a little bit…not to the point where we're going to hurt anybody but pull those back, we will solve our fiscal problems."
Both aisles agree it's imperative for a bipartisan effort and compromise moving forward.
"Everybody has their program they care very much about. We have been on the spending spree for 20 plus years, so it's going to be difficult to convince people not to do it, but I'm confident," says Senator Bonini.
Another topic expected to be picked up in this session is higher salaries for state officials. It does not include the governor, but it does include judges.
A panel has issued a report recommending these raises and bigger expense allowances; however, we are told the assembly is likely to reject this proposal.