Worcester Prep Moves To 2-0, Tops Delmar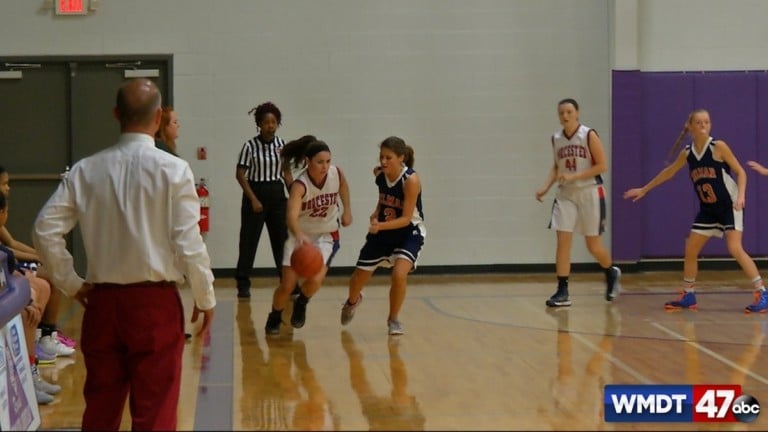 The Worcester Prep girls basketball team road their tough defensive pressure to their 2nd straight win to open the season, topping Delmar 33-21. The win improves the Mallards to 2-0, while the loss drops the Wildcats to 0-1.
The Mallards would be able to grab an early lead after their defensive pressure forced several turnover and got their athletes out in the open court. Melissa Laws would be able to score a couple easy baskets as Leah Lingo would push the ball up the court and  help facilitate the offense. The 'Cats were able to hang around in the game after hitting a couple outside shots, including a few from Brielle Johnson. But once Worcester Prep got the lead, they were able to control the paint and get easy baskets thanks to dominate play from Hailey Merritt.
Worcester Prep returns to action on Saturday when they face Indian River, while Delmar will face Delmarva Christian on Saturday.