Snow Hill High School unveils new aspect of school lunches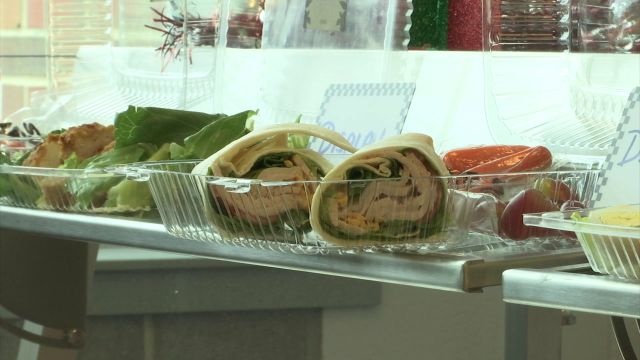 Offering lunches on the go, it's a new concept at Snow Hill High School.
On Monday, taste-buds were put to the test.
School officials unveiled the newly renamed "Regal Eagle Cafe" which has new lunch line. It now offers "grab and go" items.
The food items themselves are not necessarily new, but we are told they are displayed a little differently. They are now offering fast and convenient items that still pack the same nutritional value.
Odtis Collins, food services coordinator for Worcester County Public Schools, says students seem to be taking well to the changes.
"They seemed very excited today [Monday]," says Collins. "It was nice to see them go through and hear the 'ooh's' and the 'ahh's', so I'm excited to see how this will continue to pan out."
Collins adds some schools in Worcester county already have grab and go concepts, but not to the magnitude of Snow Hill High School.