Several injured following multi-vehicle crash involving DART bus in Dover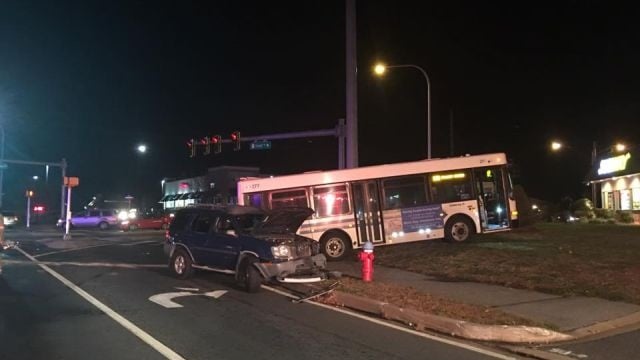 Members of the Dover Fire Department say around 7:30 p.m. Monday, officials were dispatched to a multi-vehicle crashed at the intersection of Forrest Avenue and Saulsbury Road.
Firefighters say five vehicles in total were involved in the collision, including a DART bus. At least one person was reported to be trapped inside one of the vehicles. That patient was eventually extracted.
Officials say the DART bus was unoccupied aside from the driver. Multiple ambulances from the City of Dover, Camden, Cheswold, Magnolia and Felton assisted in transporting all injured parties.
Dover Police assisted with the investigation. 47 ABC will bring you more details as they enter our news room.