Return of Punkin Chunkin draws crowds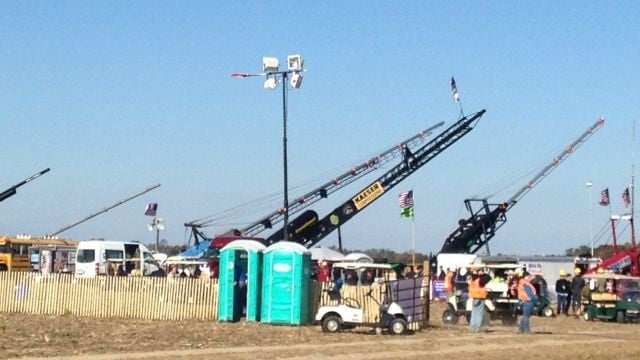 After a two year hiatus, Punkin Chunkin is back.
Friday is the first day of the Bridgeville classic, with 109 teams signed up.
Rich King, an IT officer with the Board of Directors at Punkin Chunkin, says 8,000 and 10,000 pumpkins will fly across Sussex County skies this weekend.
In years past, about 20,000 people have flooded to Bridgeville for the three-day weekend.
The event draws plenty of local residents but also many who traveled hours and across state lines for the experience.
"Seen it on TV," says New York resident Belinda Bellis. "One of the people my husband works with said he had been, so we just thought we'd check it out."
Nick Fowler says he and his family flew from Wisconsin on Thursday night.
"It's fun. Punkin Chunkin is sort of like…basketball player meets geek," says Fowler. "It's some engineering, it's fun, it's a competition."
Punkin Chunkin lasts through Sunday. Gates open at 7 a.m. each day.
For more information on ticket prices and parking, click here.